Toronto Maple Leafs: The Greatest Debut In NHL History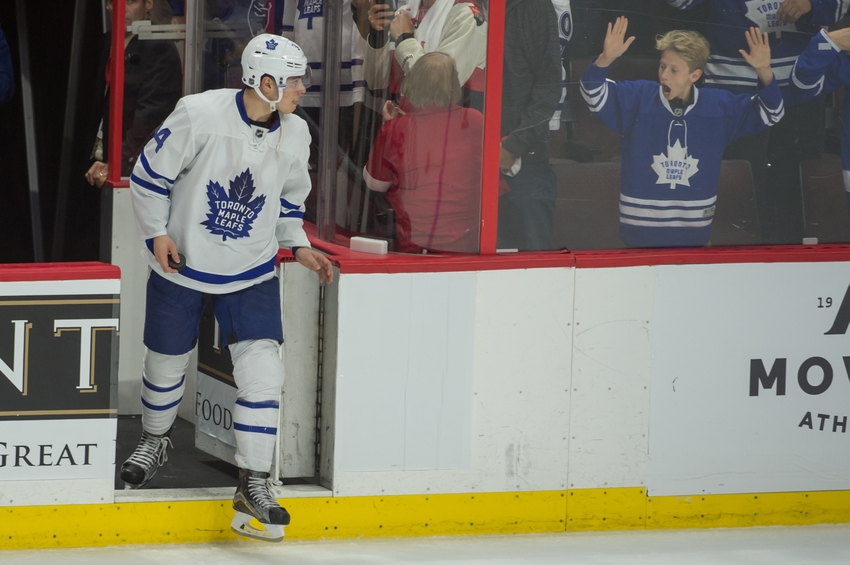 It was perhaps the happiest Toronto Maple Leafs loss in history for the long suffering fans of Leafs Nation thanks to Auston Matthews.
The Toronto Maple Leafs superstar rookie wasted no time impressing the hockey world as he broke the NHL record for goals in a debut game, scoring four against the Ottawa Senators.
Even though the Leafs dropped the game in overtime, the speed and skill that was on display was extremely encouraging.
Is it just one game? Yes, but that doesn't take away from the fact that Matthews is a superstar. He was a force on the ice all night and cashed in on his chances. For a few hours, Matthews was the face of the league.
Any honest person would tell you they hoped that Matthews was going to score, if only so the trolls would be kept at bay, but four? I would have been happy with four in 15 games for the rookie.
Reactions don't need to be downplayed or tempered. This was an extraordinary feat. In the entire existence of the NHL, only a Toronto Maple Leafs player has scored four in his debut. Incredible.
Where does Matthews go from here? Well, he just keeps doing what he's doing. Playing well, creating chances and making the Leafs a better team all on his own.
There are no increased expectations from the game because he was already carrying the expectations of being a superstar. He simply cashed in during his first sixty minutes.
Everyone knows the future is bright in Toronto. Last night just proved it to the entire world once again.
Auston Matthews has arrived in the National Hockey League and he made sure to show up in the most expensive ride he could find and put on a show for the crowd. Even in Ottawa there's a major contingent of Leafs.
This article originally appeared on