Toronto Maple Leafs: The Future Is Deep With Offense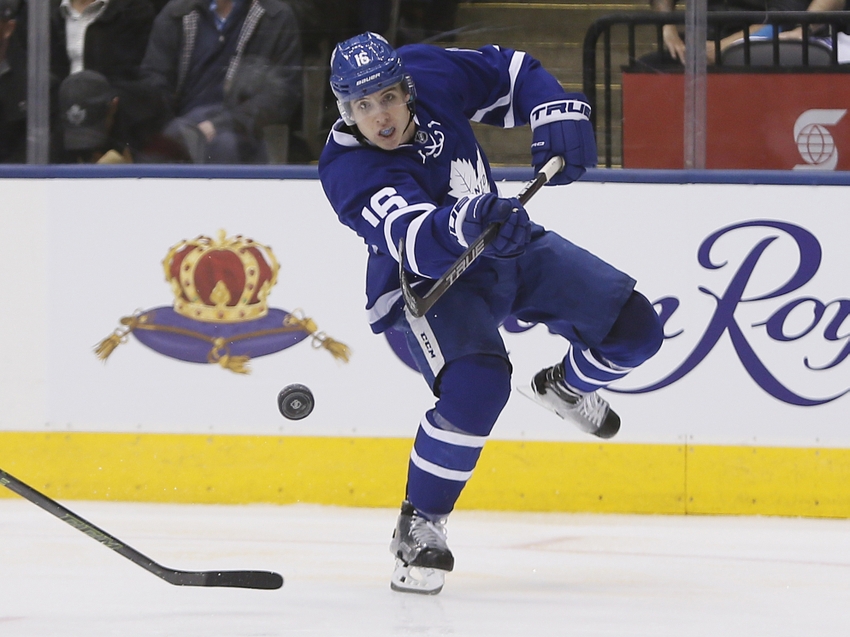 When Connor Brown notched four points for the Toronto Maple Leafs against Florida it was yet another offensive depth light-bulb getting illuminated.
Brown led the charge on embarrassing former Toronto Maple Leafs goaltender James Reimer as he showed another sign of the Leafs depth at the forward position.
Brown joins Mitch Marner, Zach Hyman and William Nylander on the list of players who have taken control of various games while Auston Matthews gets out of his slump.
That's a benefit that the Leafs haven't had for many, many years – and it's a benefit that great teams have.
Now, I'm not saying the Leafs are great at the moment but they are certainly showing signs that they potentially have the depth that we all had hoped they would when the kids transitioned to the NHL.
As the season moves along, players are starting to settle into expected roles. Brown is one of those players.
He's much more suited to play with Kadri than Ben Smith or Peter Holland – and the results are there to prove it.
It's not just the four point game, it's how he's playing with Nazem Kadri in general. Everything is better for Brown when he's up in the lineup and there are no legitimate reasons to move him from where he's at.
Probably most impressive has been the play of Mitch Marner with Tyler Bozak and James van Riemsdyk. Marner is the catalyst on that line each and every shift – and he's exceptional at the game of hockey.
It's been a smooth transition for Marner to the NHL following a season in the OHL where he embarrassed his opponents nightly.
Most of the hype was around Auston Matthews entering the year, but the play of Marner, Brown, Hyman and Nylander during Matthews' struggles has given the Leafs wins and given Matthews room to breathe.
That's depth, and it's a great thing to finally see on the Toronto Maple Leafs.
This article originally appeared on