Toronto Maple Leafs taking advantage of the World Cup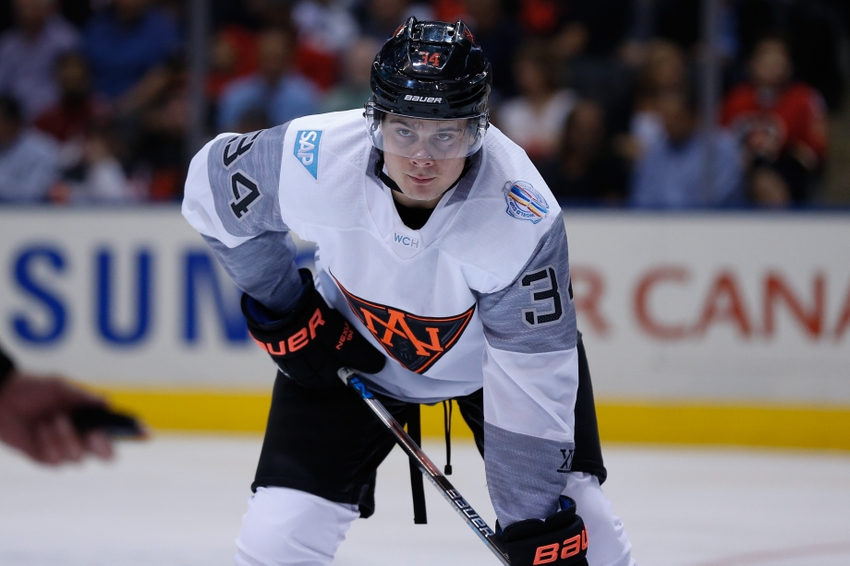 The Toronto Maple Leafs had the benefit of having multiple players suit up for their countries – or continents – during the World Cup.
There's no coincidence that the Toronto Maple Leafs have had early success in the season despite their detractors.
When the lockout ended in 2012-2013, the players that excelled were ones that had played hockey all season long. Cough – Nail Yakupov – cough.
Teams outperformed expectations, including the Leafs, during that season and it's a direct correlation to who was in game shape and who wasn't.
This year, the Leafs are enjoying having a core group of players who have the benefit of playing hockey before the NHL regular season started.
The main concern is when the rest of the league catches up. What will happen to the Leafs when other teams who sport depth players that exceed Toronto's talents catch up?
That's when the pain comes.
Toronto has more points than they were projected so far this season. It's a good start, and it's being helped by the World Cup – as ridiculous as that tournament may have been.
The biggest benefactor of the tournament has been Auston Matthews. He's been able to gauge NHL talent without actually playing in the NHL. He's also been able to learn he can succeed at a young age.
That's a valuable asset for a young player to have in his toolbox.
At some point the rest of the league is going to catch up, and reality is going to set in. That's OK. It's part of the process. The fact that this team is doing so well early – in the standings and just at 5v5 in general – is a positive thing in itself.
The Leafs players, particularly the young ones, will struggle – that's also OK. It's inevitable. What's also inevitable is the games that they bust out and blow the doors off the league.
This is a better team. This is a good team. It's a team that can shock people.
The World Cup has provided Leafs fans with some much needed positivity during a decade of negative theories.
Maybe, just maybe, the Leafs goaltending isn't up to snuff simply because they were warming the bench for other goaltenders instead of facing talent. Or maybe they are recovering from injuries.
The entire team is going through a process, but they are still benefiting from a tournament that featured the best on best. The skaters for the Leafs are reaping the benefits more than the goaltenders, but eventually reality will catch up.
The goalies will settle in, so will the skaters, and this team will return to their rightful place somewhere out of the playoffs, but above the basement.
Enjoy the success while you can, Leafs fans, because there is pain coming. It's just not the severe pain we're all used to.
This article originally appeared on