Toronto Maple Leafs suspend Garret Sparks indefinitely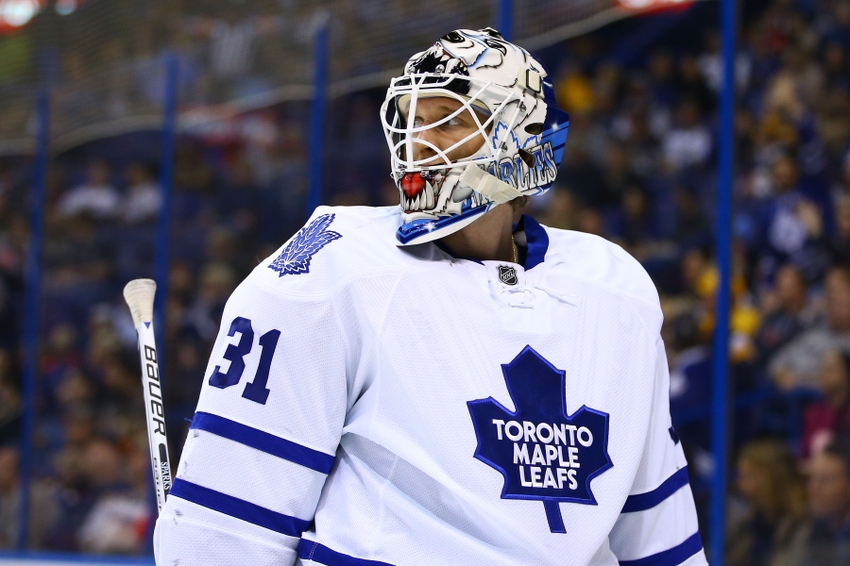 The Toronto Maple Leafs organization has suspended goaltender Garret Sparks indefinitely for remarks he made on social media.
According to TSN, the incident with Garret Sparks took place in a Facebook goalie group that Sparks serves as an administrator in. When members of the group started bullying a disabled user in the comments, Sparks joined the forum and came to the disabled persons' defense.
While posting online, Sparks used "violent and sexist" language on the Internet forum, which goes against team policy.
PPP site manager Scott Wheeler posted the full exchange on his Twitter page. The comment chain can be found here, but we summarize Sparks' remarks below.
He first joined the conversation to reply to comments made earlier on a post. The original post made cannot be identified at this time.
"Tyler, where do you live? I want to go to open hockey with you, drag you out to centre ice and beat you into a ****ing pulp until you can't run that ***** little mouth of yours. God, you sound like a 13-yaer-old girl."
In response to his first comment, another user asked him to refrain from insulting girls, which he responded:
"You're right, I'm sorry. Girls don't even whine as much as this guy does."
The replies from Sparks display threatening dialogue and explicit language, and is overall not a pleasant display by the young goalie. There is no timetable on his return to action for the Leafs organization.
Sparks appeared in 17 NHL games for the Maple Leafs last season posting a 6-9-1 record with a .893 save percentage. So far this year, he has had a great showing for Toronto's AHL-affiliate Marlies, posting a 2.02 GAA and .918 save mark.
More from FanSided
This article originally appeared on