Toronto Maple Leafs Rumors: JVR In The Rumor Mill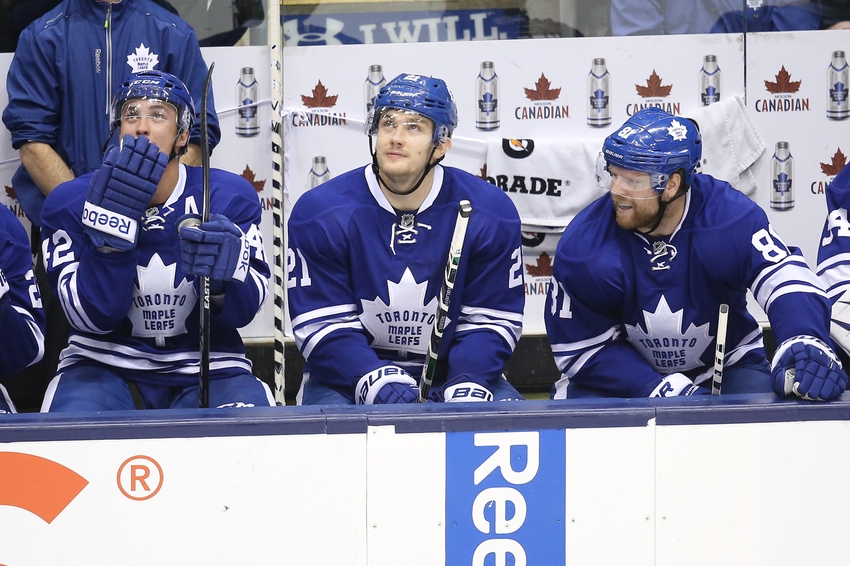 It was only a matter of time before Toronto Maple Leafs forward James van Riemsdyk's name showed up in the rumor mill around the National Hockey League.
James van Riemsdyk is off to his best season yet for the Toronto Maple Leafs with 17 points in 17 games to lead the team in scoring.
If you add that level of talent to his ridiculously cap-friendly contract you've got a match made in heaven for a Cup contending team.
Lyle Richardson of the Hockey News had this to pass on in his latest:
"LeBrun notes he has heard van Riemsdyk's name mentioned in the trade chatter. However, he speculates it could be something that's brought up when the March 1 trade deadline approaches.
Shopping van Riemsdyk would be a big move for the Leafs. With 17 points in as many games, he's their leading scorer and on pace for a career-best 82 points.
As a big-bodied scoring winger (6-foot-3, 209 pounds) with a cap-friendly $4.25-million annual average salary, van Riemsdyk would certainly attract interest in the trade market." (The Hockey News)
Richardson goes on to note that an off-season deal is more likely, though I'd wager a team looking for a run this year that can fit him in – and have the space in 2017-2018 – wouldn't mind pulling the trigger.
With how much JVR is going to command on his next deal, and the financials of keeping the Leafs young stars, plus whatever top four defender they end up attracting or acquiring, it's hard to imagine van Riemsdyk in the fold beyond his current deal.
This year might be the best for maximum return if he continues to play extremely well given his extra season at such a low cost.
A point-per-game forward is likely going to be the best thing the Leafs can offer in their search for a top defender around the trade market, so there's no sense in wasting an opportunity if it comes up.
This article originally appeared on