Toronto Maple Leafs Prospects: Hunter's Euro Picks Update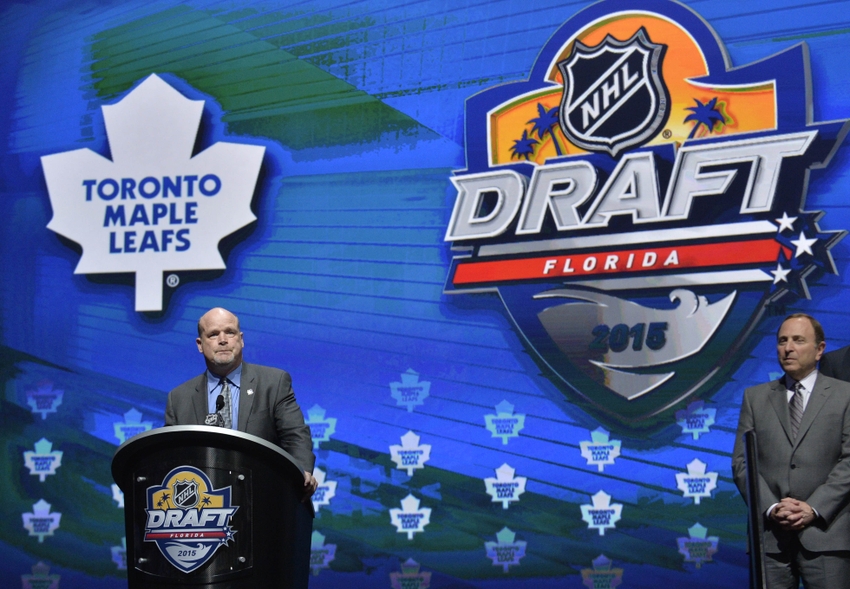 The Toronto Maple Leafs have had two drafts under Mark Hunter's tutelage, so let's take a look at how the European selections from 2015 and 2016 are doing this year.
Here's a quick look at what the European Toronto Maple Leafs selections from 2015 and 2016 have been doing in 2016-2017.
Martins Dzierkals
Drafted 68th overall in the 3rd round in 2015, Dzierkals came over to North America following the draft and is excelling in his second season in the QMJHL.
He currently has 27 points (12 goals) in 22 games for Rouyn-Noranda, sitting third on the team in scoring while missing four games so far this season.
Jesper Lindgren
Lindgren was the Leafs 95th overall selection in the 2015 draft. He's playing for MoDo in Sweden's second tier league and is leading the team's defensive group in scoring with nine points in 21 games in 2016-2017.
Lindgren is a right-shot defender who the Leafs, I would imagine, would love to have switch to North America next year for a stint with the Toronto Marlies unless they can find defenders elsewhere.
Yegor Korshkov
Korshkov was the Leafs 31st overall pick in the 2016 draft and plays for Yaroslavl Lokomotiv in the KHL – his third season with the club.
The 20 year old forward has 17 points (5 goals) in 33 games this season after scoring only 12 points in 41 games during his draft year.
It's a nice trend up for a player who was considered a shocking pick at 31st overall.
Carl Grundstrom
Grundstrom was selected 57th overall by the Toronto Maple Leafs in 2016 and played two seasons with MoDo (before they were relegated) prior to this year.
He now plays for Froluna in the Swedish Hockey League and has 10 goals and one assist in 23 games in 2016-2017. His 10 goals are three more than his 49 game total in 2015-2016.
Grundstrom joins all of the above mentioned players as those enjoying nice development in 2016-2017.
Nikolai Chebykin
Chebykin was the Leafs 182nd pick in 2016 and has appeared in four KHL games this year with Dynamo Moscow, registering zero points.
He also spent 14 games with Dynamo Balashikha in the Russian tier two league, scoring five points.
Finally, in Chebykin's carousel of teams, he's spent nine games with HK MVD Balashikha in the Russian junior league, scoring 15 points – a league where he scored 35 in 39 games during his draft year.
Each of the Leafs European selections over the last two seasons have shown positive growth in their point totals in 2016-2017, showing another sign of the great work Mark Hunter does in finding talent.
This article originally appeared on