Toronto Maple Leafs Player Preview: Peter Holland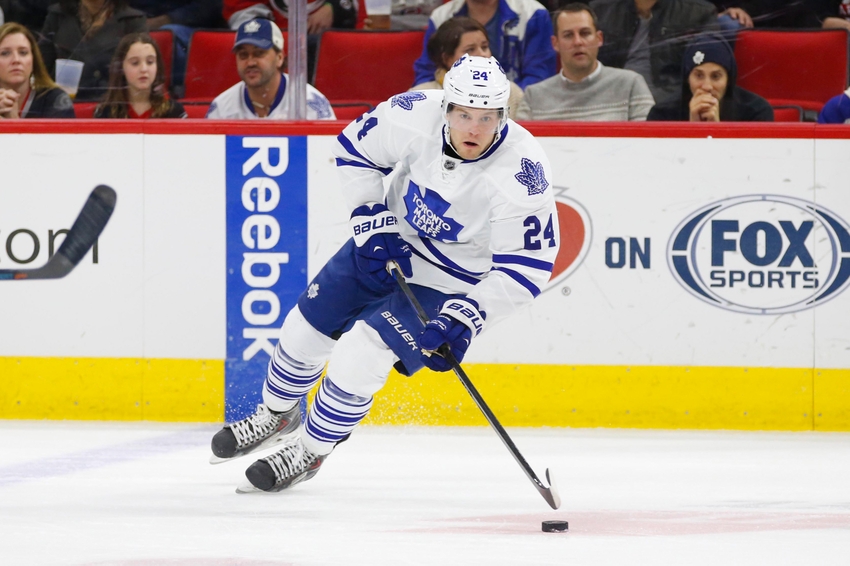 Peter Holland and the Toronto Maple Leafs took his contract negotiations down to the wire before coming to terms on a one year deal worth $1.3M.
Holland and the Toronto Maple Leafs agreed to the deal just prior to meeting with the arbitrator, giving him one last deal to prove he belongs as a part of the Leafs future.
Unfortunately for Holland, that's not likely the case.
Holland brings to the Toronto Maple Leafs what several players could do on entry-level deals or secondary deals under $1M. For players bringing generally average play in their roles every dollar counts.
This season it doesn't make much of a difference because the Toronto Maple Leafs star players are all on ELC's. Down the road, though, paying a player like Peter Holland a dollar over $1M will be poor use of salary cap space.
The biggest benefit of having a deep prospect pool, and continuing to replenish it, is that you can utilize low-cost players to fill depth roles. The Pittsburgh Penguins are great at it, and they just won a Stanley Cup.
Less than half of Peter Holland's 2015-2016 points came at 5v5 as he enjoyed twice the amount of powerplay time as he did the previous season.
It's highly unlikely he sees much powerplay action this year with how the roster is expected to shake out, so his value will be judged almost solely at 5v5.
Subtracting his powerplay points and considering his all-around play, Holland is a fourth line player. Those players are a dime a dozen for the Toronto Maple Leafs right now and there's zero need to pay one $1.3M.
Holland isn't waiver exempt, so if the Leafs want him to play for the Marlies then he'll have to clear waivers. It would be shocking if a team claimed a $1.3M fourth line player, so the Leafs could successfully bury him in order to play someone else.
Holland is going to have to fight tooth and nail for ice-time this season and if he hits 20 points he should consider it a success. As it stands now there isn't much of a future in Toronto for Holland, so he's essentially fighting to showcase himself for another team.
When he does get into action, the Leafs will need him to just do what he did last year: play like a good fourth liner. The demands are pretty simple from Holland and it's up to him to play his part or he'll be scratched more often than he'd like to be.
Previous Player Previews:
This article originally appeared on