Kadri finds new motivation thanks to backing of coaching staff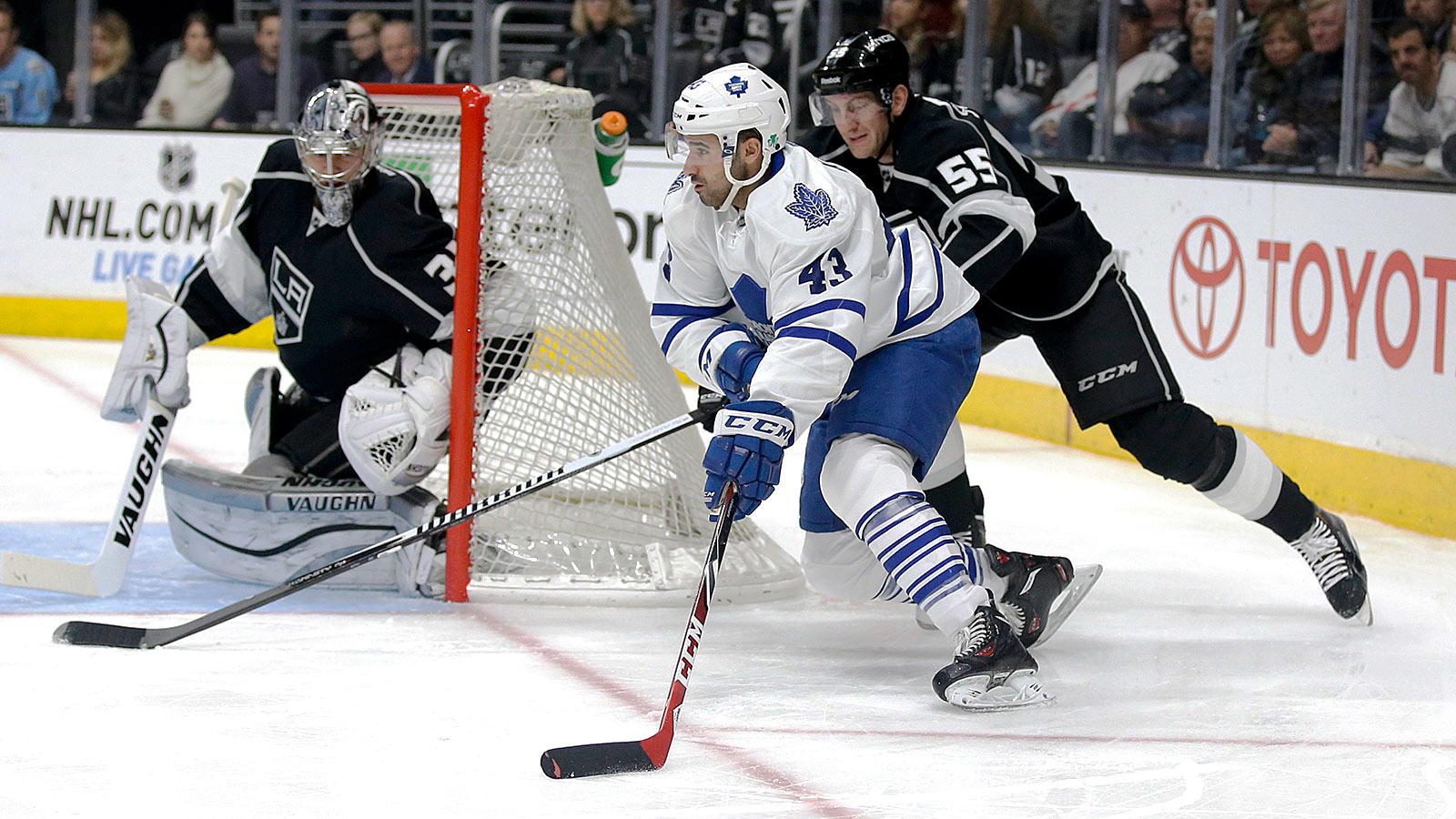 Toronto is not an easy place to play hockey as a controversial player. The diehard fans and intense media spotlight mean any mistake or misstep is turned into a huge story, and Nazem Kadri has plenty of firsthand experience in his career with those problems.
His issues reached a head last March when the team suspended him for a handful of games after Kadri showed up late to a team meeting. The front office called him out publicly for his tardiness, magnifying the problem by saying the late showing was not Kadri's first offense. So in a season where almost everyone on the roster is supposed to reform previous ways, Kadri is one of the most high-profile players looking for a fresh start.
It seems it is so far, so good for Kadri, who upped the ante in his offseason training and seems appreciative of new coach Mike Babcock.
"Obviously, I believe in myself, but it's nice to know that the staff, and obviously the coach, have high hopes for me and believe in me also," Kadri told the Toronto Sun. "It's definitely motivating. Expectations are high for me and for this team. My own expectations are even higher."
Kadri showed he was serious about getting better over the summer when, while other NHL players were posting photos of extravagant vacations to Instagram, Kadri chose to share videos of some of his workouts, such as this high, one-footed box jump.
His efforts are an attempt to show Babcock he deserves more ice time and can be more like the 50-point player he was in 2013-14 than the disappointing forward he was last season. Kadri's social media presence and statements early in training camp are both good signs. Now he just has to back up the talk with his performance on the ice.
(h/t Toronto Sun)
A video posted by Nazem Kadri (@43kadri) on
MORE NEWS:
Want stories delivered to you? Sign up for our NHL newsletters.