Toronto Maple Leafs: Learning Lessons Along The Way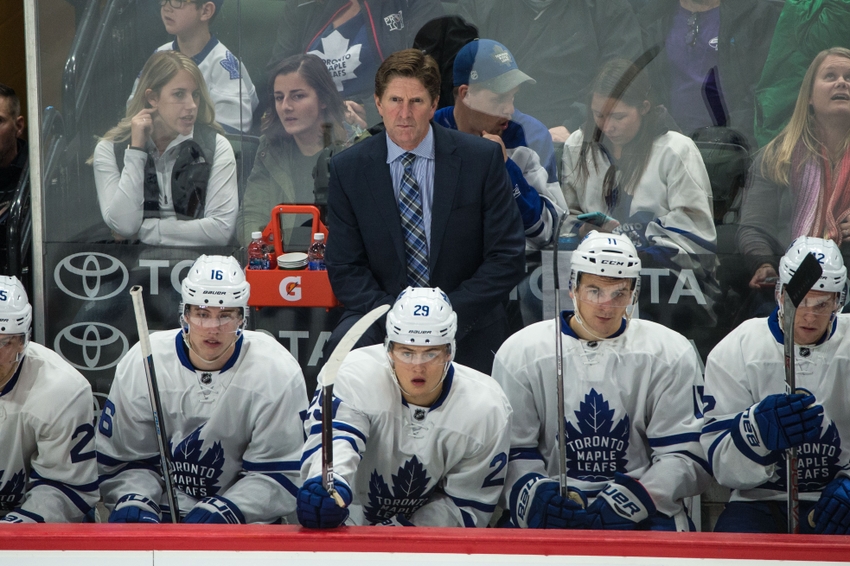 After getting thumped 7-0 by the LA Kings, the Toronto Maple Leafs have another basket of lessons to take away from their performance.
The Toronto Maple Leafs were demolished in nearly ever facet of the game and they deserved to lose as badly as they did. Now, that's not a bad thing.
After winning three straight, two of which they didn't deserve, the Leafs and their youthful roster were riding high. Games like these keep them grounded and remind them there are still a lot of things to work on.
The Kings gave the Leafs a major lesson on possession. LA took control of the game from the start and never let the Leafs even get close to rallying. Their foot was on the gas the whole time, even when they were up three, four, five and six goals.
That, perhaps, is the biggest takeaway for all of the young players. Never sit back. Never stop skating and attacking the puck. If you do, teams will turn possession against you and rally (cough-Boston-cough).
It's worth noting that Matt Martin played more than James van Riemsdyk, Nazem Kadri and William Nylander. I'm no NHL coach, but playing three of your best players less than your token goon seems counterproductive to the cause. Even the almighty coach can have some takeaways of his own from this beatdown.
With each unfortunate ending to a hockey game, the Leafs defense becomes more and more exposed as just not anywhere near good enough.
Ice-time is dwindling for the struggling Connor Carrick and the oft-criticized Martin Marincin. They shouldn't trust Polak very much and the hatred towards Gardiner has been loud all season. Maybe it's time for Frank Corrado to get a shot, or maybe it's time for a trade.
The early learning's of the Leafs aren't shackled to the on-ice play. The roster concerns are there and becoming more apparent with each bad game. Now, while Toronto doesn't need to make a trade, it doesn't mean they shouldn't. One player isn't going to save this team and make them a contender, but there's no harm in adding help – the right help – at any point in a rebuild.
The big loss was an eye-opener, yet again, for players, coaches and management as to what this team needs to modify, continue to work on and continue doing moving forward with year two of the rebuild.
This article originally appeared on