Toronto Maple Leafs: Is Dougie Hamilton Really Available?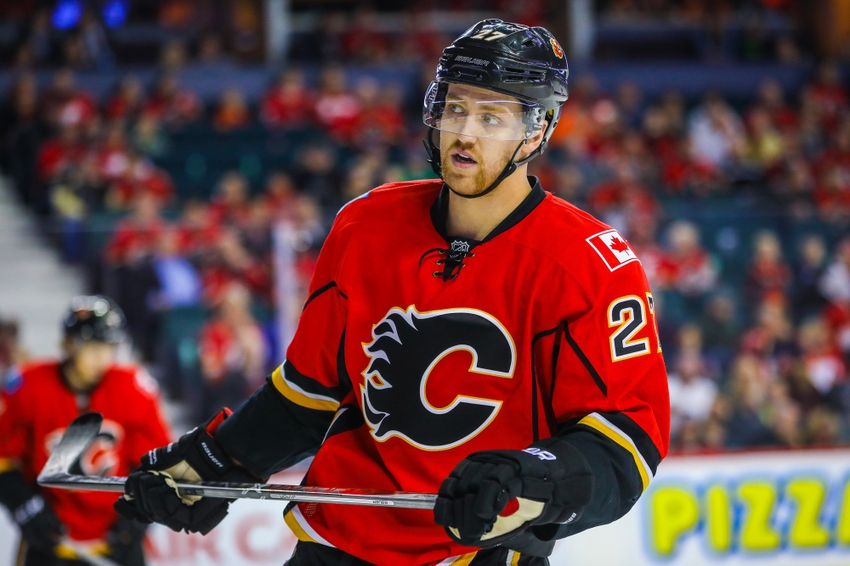 The Toronto Maple Leafs need a quality right shot defender, and Dougie Hamilton's name is all over the rumor mill.
If the rumors are true, Dougie Hamilton fits the bill of what the Toronto Maple Leafs need and they should absolutely be in on the sweepstakes.
Hamilton, despite his name in the rumor mill, isn't the problem in Calgary.
He's been playing well; the rest of the team has been playing poorly. When things go bad, often a good player ends up being traded (re: Taylor Hall).
Hamilton is really a player in a bad situation. Calgary traded for him and imagined that they were going to be a better team by continuing to do what they were doing already – being a bad possession team.
That's not how the NHL works, despite the possession detractors.
Hamilton was great in Boston and he's great in Calgary. He's been, in the words of Wreck-It-Ralph, been given a bum steer by the organization.
To imagine he's actually in the rumor mill seems ridiculous but, apparently, that's the case.
"That rumor has been fairly consistent. It really has," said Dreger, as part of a larger overall conversation on the Flames' early season struggles. (MyNHLTradeRumors)
If the Flames are ready to deal Hamilton because their team is bad then they are on a Jim Benning level of intelligence.
The Toronto Maple Leafs need what Dougie Hamilton provides. He's a puck moving right shot defender who knows his job. That's something that only Nikita Zaitsev is providing right now and Hamilton would make the Toronto Maple Leafs a significantly better team.
Do the Leafs have what Calgary would require to make a deal work?
Well, if they're trying to deal a defender then they are obviously (inaccurately informed) of the belief that their defensive group is sound and they need offense.
Toronto can provide offensive help for Calgary of all ages, which is a benefit to being the deepest pool of prospect talent in the league.
Outside of Matthews, Nylander, Kadri and Marner, the Leafs are free range for trade bait.
There are more than enough players to make a deal with Calgary work, the question is does Darren Dreger, and the rest of the rumor mill, have accurate information about the availability of Dougie Hamilton?
This article originally appeared on