Toronto Maple Leafs F William Nylander an Overshadowed Calder Choice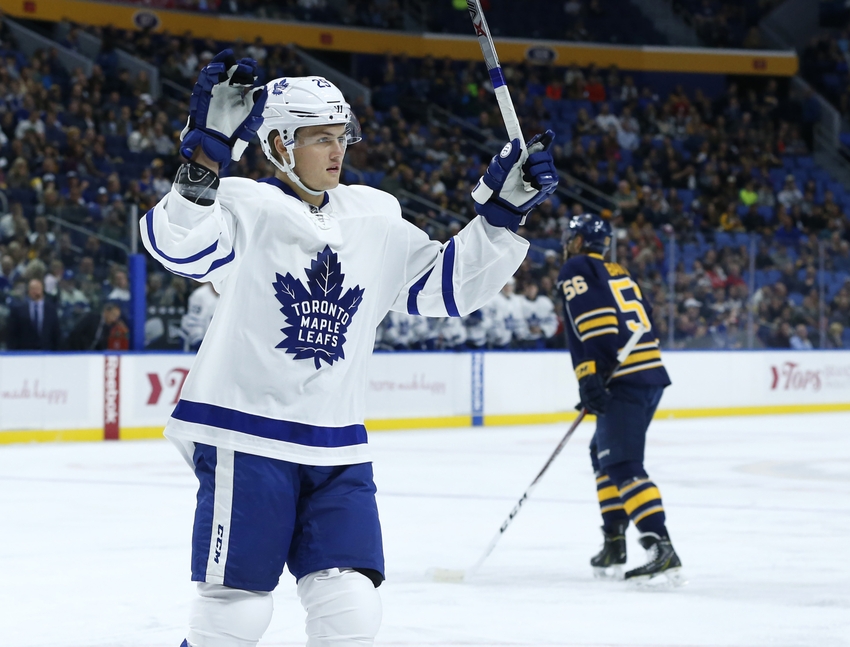 Toronto Maple Leafs F William Nylander Being Overshadowed by Auston Matthews in Rookie of the Year Conversations?
As of November 1st, the Toronto Maple Leafs currently have seven skaters on their NHL squad playing under Entry Level Contracts.
When asked to name a rookie currently on the Toronto Maple Leafs roster, the first name (not surprisingly) should and will be: Auston Matthews. The first overall standout pick from the 2016 NHL Draft and hopeful savior of the franchise. And why shouldn't he be? Matthews, 19, scored 4 goals in his NHL debut against the Ottawa Senators and has scored 6 goals and 10 total points in 9 games for the Maple Leafs. Matthews is a name that everyone the hockey world will know and respect for years to come.
Ask to name yet another rookie and you might come across a player by the name of Mitch Marner. The 4th overall choice from 2015 by the Maple Leafs has been steadily growing with the London Knights of the OHL.
Marner became a superstar in the OHL when he posted 44 goals and 126 points in 63 games during his 2014-15 season, and another 39 goals and 116 points in his 2015-16 season. The job coming into camp this year was 19-year-old Marner's to lose, and he has certainly not disappointed. After 6 points in 9 games so far this year, Marner is off to a solid 54 point pace rookie campaign.
However, another name that is currently flying under the radar and has provided more offensively than both Marner and Matthews is 20-year-old center William Nylander. Nylander has had the benefit of playing in the Maple Leafs system under their AHL affiliate, the Toronto Marlies, for the last two seasons where he has racked up 77 points in 75 games. Before the end of his 2015-16 season, William and a group of various AHLers were called up to the Maple Leafs. He finished his first stint with the big club by playing 22 games where he scored 6 goals and 13 points.
This season, Nylander is currently sporting 11 points in 9 games, and only two games in which he has not scored at least one point.
Though the current 1.22 point-per-game pace for Nylander, 1.11 P/G for Matthews and 0.67 P/G pace for Marner might not stay throughout the 82 game season, after scoring a combined 30 points between them, the future is certainly looking bright in Toronto.
This article originally appeared on