Toronto Maple Leafs F Auston Matthews' Historical 4-Goal NHL Debut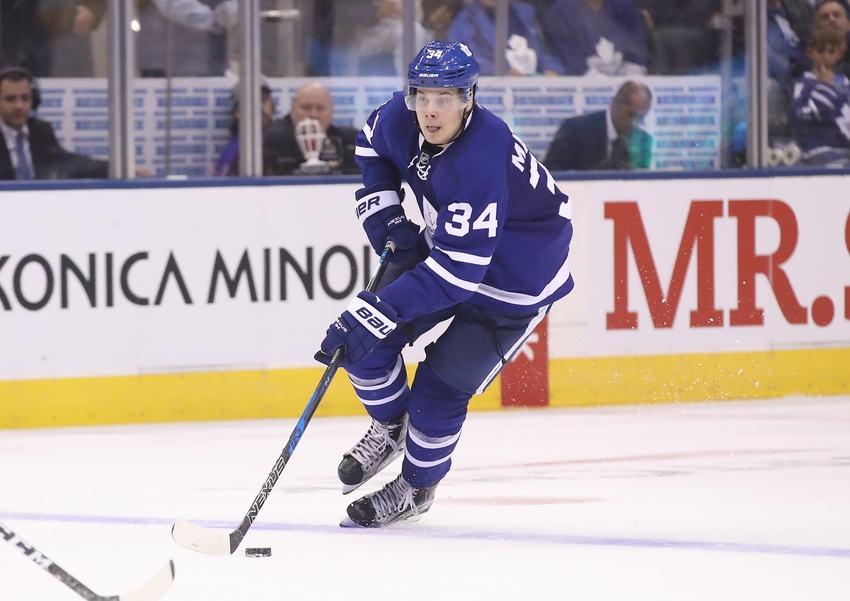 Toronto Maple Leafs F Auston Matthews shined in his NHL debut making history with four goals.  Ottawa eventually won the game 5-4 in overtime, but it leaves fans in Leafs nation with plenty of reason for optimism.
Auston Matthews, Toronto Maple Leafs rookie and arguably one of the most anticipated players of the 2016-17 NHL season, made his historical NHL debut in the team's matchup against the Ottawa Senators, Toronto's first road game of the season.
Matthews notched a hat trick and eventually a historical four-goal game in his debut. He is the first player to notch a hat trick in a debut since New York Rangers F Derek Stepan in  2010 and the first player in history to rack up more than three goals.
Going into the second period, fans were anticipating a hat trick from the superstar rookie but were just as excited as if the goal had taken them by surprise.
Making History
The hat trick earning goal came in at the start of the second period (1:25), was assisted by Morgan Rielly, and incited tears from Matthews' mother in the audience.
The scoring phenom didn't leave his goal count at three and scored his fourth goal of the game at the end of the second period (19:57) assisted by Nylander and Jake Gardiner.
This incredible fourth goal made Matthews the first rookie in history to notch four goals in his NHL debut.
Senators Steal The Overtime
The Senators rose to tie Matthews' four-goal game and forced the matchup into  overtime. In a brief session of 3-on-3, Senator Kyle Turris grabbed the goal and the win for Ottawa.
Despite the Maple Leafs falling to the Senators, Matthews had an outstanding record-breaking debut. The rookie's unbelievable puck-handling and larger-than-life ice presence was a win for Toronto.
Matthews stunned onlookers with his outbreak performance and already leads scorers with his four goals. This unreal performance is only the beginning of all the success Matthews will reel in this season.
Matthews will take the ice again in the Toronto Maple Leafs first home game against the Boston Bruins on Saturday, Oct. 15.
This article originally appeared on