Toronto Maple Leafs Can Move Into Wildcard With A Win Tonight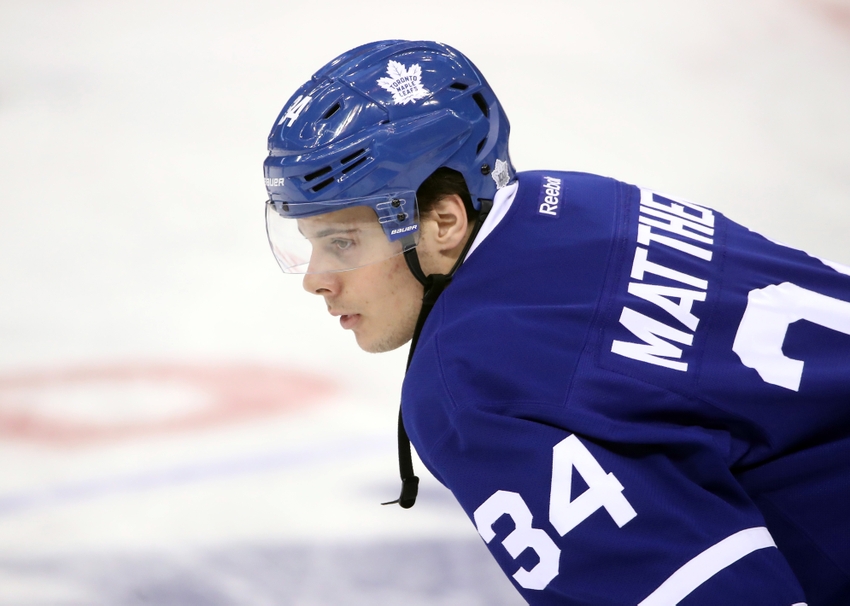 The Toronto Maple Leafs can move into a wildcard position for the start of December if they manage to get past the Calgary Flames tonight.
You can count on one hand how many people thought the Toronto Maple Leafs would be in a playoff position on December 1st this year, and it actually might happen.
The Leafs enter tonight's game a better team in just about every category you can find.
Toronto's sixth leading scorer (Tyler Bozak) would be first on the Flames in points and Morgan Rielly would only be two back of the Flames lead. That's how bad Calgary's offense has been.
Sean Monahan's struggles have been well documented, scoring only nine points in 25 games so far this year and the Flames have been one of the worst possession teams in the league this year.
The Leafs will need to turn in a better possession effort than they did last night in Edmonton, but they shouldn't have to try too hard against Calgary. There's no McDavid here.
With Auston Matthews and Mitch Marner rolling at the same time, the Leafs are a team to be reckoned with as November comes to a close.
Nazem Kadri is enjoying his best offensive season as a pro outside of the lockout shortened season and has become the two-way center that teams dream of having.
Fun Fact:
Second straight game where the #leafs top three goal-scorers all have one. Matthews, JVR and Kadri now tied at 10 goals.

— Chris Johnston (@reporterchris) November 30, 2016
Only the New York Rangers also have three 10 goal scorers so far this season.
The Leafs are looking for their third win in a row and, should they get it, would find themselves tied for 11th in the NHL in points and sitting in the second wildcard position in the Eastern Conference.
That's a long way from the bottom they found themselves in last season. Puck drop is at 8:30pm ET.
This article originally appeared on