Toronto Maple Leafs: Can Josh Leivo Fit Into The Lineup?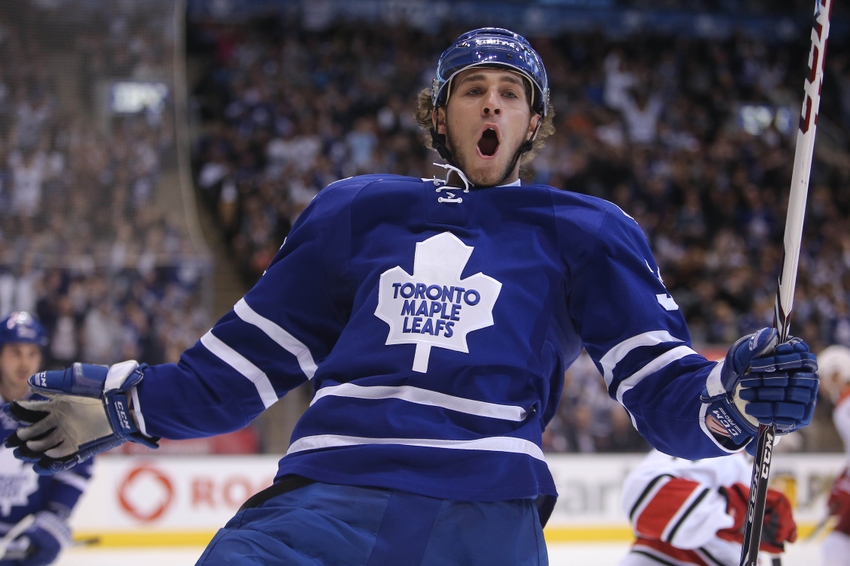 Toronto Maple Leafs forward Josh Leivo is on the mend but won't be ready to go until he's 100% pain free, according to Mike Babcock.
If Josh Leivo can get healthy enough to have a chance at being in the Toronto Maple Leafs lineup he's going to have a tough time cracking it.
It's not Leivo's fault. He's just competing against a roster of players that are better than him – or in Matt Martin's case, player's that are perceived to have more value.
It's an unfortunate circumstance for a Leaf player with a legitimate injury, but that's the way it goes.
If he did enter the lineup he would be in a defensive role.
The Leafs three worst defensive forwards through two games are Connor Brown, Peter Holland and Tyler Bozak.
He won't be replacing Bozak or Holland for positional reasons, so that only leaves Connor Brown – and I'd wager that Brown is being brought down by playing with Matt Martin and Peter Holland. For that reason I'd prefer Brown stay in the lineup.
That leaves Leivo the odd man out.
Aside from him competing with the current group that is actually playing, he also has to compete with Seth Griffith.
Griffith is another more talented forward than Leivo waiting to get into the lineup – much like Corrado last year. The difference between the two is roles. Leivo is destined for a life of defensive play while Griffith's assets are better served promoting offense.
Staring at a current group that he can't crack, and looking at another player in the press box he shouldn't play over, it's going to be hard for Leivo to gain access to the active lineup for the Toronto Maple Leafs.
The best option may be to just send him back to the Toronto Marlies, hoping he clears waivers, and move forward with the best possible roster. It's not ideal for Leivo, who does deserve a chance, but he simply doesn't best other young players.
This article originally appeared on