Toronto Maple Leafs: Brandon Prust Heads To Germany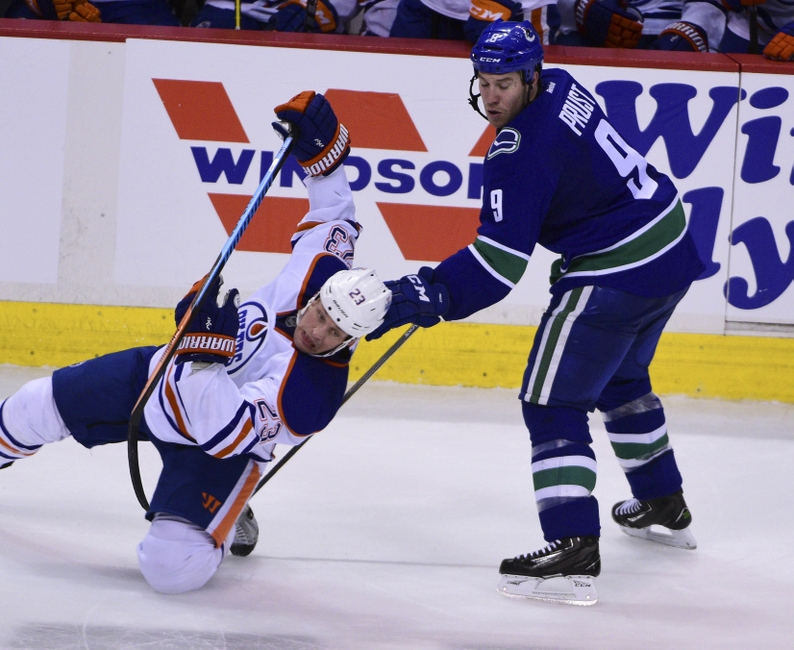 The Toronto Maple Leafs will have one less practice player as Brandon Prust has moved on.
After skating with the Toronto Maple Leafs for a few months, Prust has finally left town after not receiving a contract.
As was speculated on Thursday, Brandon Prust ends stay with the Maple Leafs for an opportunity in Germany. Leaves tomorrow.

— Darren Dreger (@DarrenDreger) November 26, 2016

This is good news for the Leafs and their youth. Prust was a player that wasn't going to add anything to the on-ice product that the Leafs didn't already have. All his signing would have done would be remove another young player from the fold during a year where the kids are excelling.
Had the Leafs youth struggled a bit this year instead of playing as well then you may have seen Brandon Prust in a Leafs jersey for a game instead of a practice. That's just the Lou Lamoriello factor. He likes veterans and he likes tough players.
The good news, however, is this is another indication that Leafs management is still on track with the youth plan.
The Leafs young stars gave management even more reassurance tonight that they need not add anyone who will take a roster spot that doesn't fit the plan.
The Leafs continue to move forward in a positive manner, a refreshing breath each time it's made apparent, after long years of suffering.
Is Brandon Prust an NHL player anymore? Perhaps, but just not with the Leafs. He's in a tough spot looking for a roster position in the NHL given his style of play and what he offers.
Germany will be a good place for Prust to play a non-enforcer type role and potentially attract suitors for a return to the NHL. Hopefully it works out, but he won't be wearing blue and white when he does return.
This article originally appeared on