Toronto Maple Leafs: Advancing The Plan, Or Right On Track?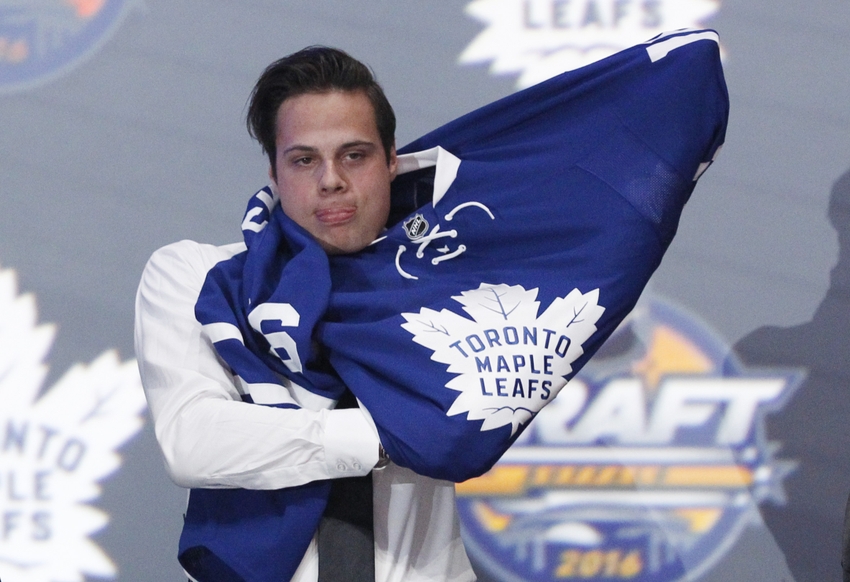 With the Toronto Maple Leafs enjoying early success that many thought wasn't possible, are they simply on track or ahead of schedule?
Will the small victories of the early goings of the 2016-2017 campaign for the Toronto Maple Leafs to advance their efforts in the rebuild? Or are they just on track for where they hoped they'd be?
I wager that the Leafs are ahead of where they expected to be this year.
There are no honest critics that would say they expected Nylander, Marner and Matthews to have 12 points each through 15 games. Anyone who says otherwise is, quite simply, a liar.
These are expectations for years two, or three, certainly not their rookie seasons.
How will this affect what the Leafs front office does? Will they move forward with moves they may not have otherwise made? Do they stay the course and continue the planned suffering for 2017-2018?
The Marner-Matthews-Nylander trio may be forcing their hand.
With a full year of NHL experience under their belts, it's hard to imagine the Leafs youth accepting anything but a wildcard berth in 2017-2018. That's not reaching for expectations – that's the legitimate reality we live in as Leafs fans right now.
These kids are good, really good.
Defensive woes aside, good offence and average goaltending can carry you relatively far in the NHL. That's what the Leafs are looking at right now and, despite the constant hate from other fanbases, the hype is real.
Even as I write this, Mitch Marner has added another two points to his total for the year. The hype train isn't pulling out of the station anytime soon. These Leafs kids are excellent – and it's been years since we've been able to say that.
What we're staring at is a playoff team in 2017-2018, whether you want to believe it or not. The correct additions – mainly on defense – make this team not only a squeaker, but a competitor for the post-season.
Apply to Editor In Leaf.
Start your application process by filling out the fields below
Now, I'm not saying they are going to contend for the Stanley Cup, but a playoff spot is completely within reach for next year.
The question is, what does the Toronto Maple Leafs front office do?
No one can fault them for pretending this year is not happening as lowly as expected, and continuing the course, but, on the other hand, you can't really fault them for recognizing strengths and making additions earlier than previously thought.
It's going to be an interesting season, trade deadline and off-season that will give us an indication of where the front office thinks this should go.
As a long suffering fan, I'm ready to back the players for a 2017-2018 wildcard run.
This article originally appeared on