Thatcher Demko: Open Letter from Vancouver Canucks Fans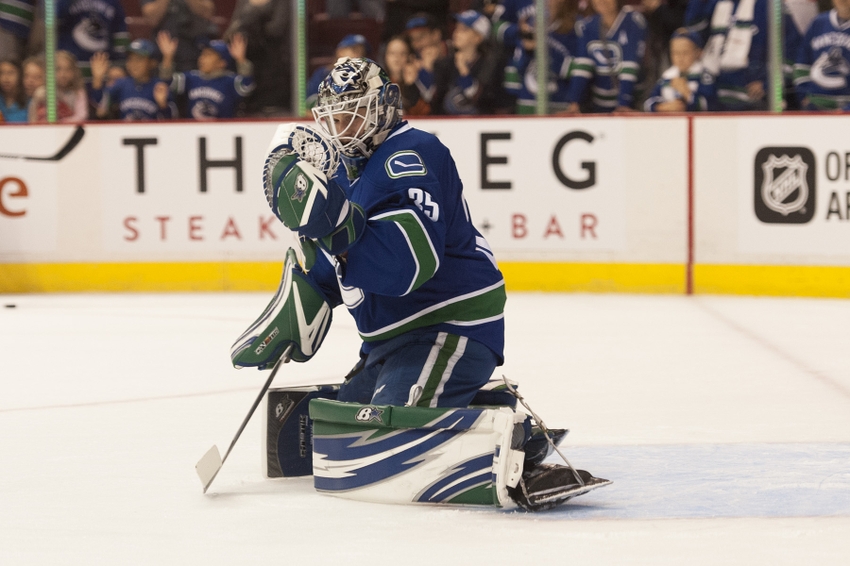 The Vancouver Canucks have high hopes for G Thatcher Demko. They need him to be good. They hope he will be great. Lately, he has shown signs he might be great sooner than expected.
Dear Thatcher Demko, no pressure, but the Vancouver Canucks need you soon.
The team needs you to become an NHL number one goaltender quickly. And we need you to be something special even sooner.
We do too much justifying of our goalies these days. Frankly it is getting tiring. Do you know how hard it is to argue that Ryan Miller and Jacob Markstrom are a competent NHL duo? Do you realize how profoundly sad it is to go from Roberto Luongo to Cory Schneider to the ghost of Miller and a bargain basement version of Henrik Lundqvist?
I know I sound harsh. I know the fans don't have a great reputation in the goaltending community. But I can change. We can change. Please save us from 1980s era save percentages and GAA that the anemic offense can rarely overcome.
Jacob Markstrom has a save percentage under .900 (.897). Ryan Miller's is better (.908), but it is the worst save percentage he has put up in many years. We all hoped Markstrom's numbers from last year indicated a trend towards the number one goalie he was supposed to be. He posted a .915 save percentage over 33 games. It was easily his best statistical year. I hope the start of this year can be explained by sample size and a poor team. I fear, we all should fear, his career year has come and gone.
Are we left with a permanently below average Jacob Markstrom, and an already faded Ryan Miller? Can any NHL team expect to win when their starting goaltending produces quality starts at a .400 rate? Can the Vancouver Canucks hope to chase a playoff spot with goaltending numbers so far below the league average in every major category?
Do you realize how many times I have to re-watch a spectacular Ryan  Miller pad save in order to rinse the latest Jacob Marstrom performance from my mind? Do you understand how often I need to argue Markstrom is going to be a capable number one to prevent the inevitable Ryan Miller trade from breaking my spirit? Can you comprehend how much blame and vitriol I am forced to spew at the defense core to legitimize the goaltending stats right now?
But I want to change. I think we all do. We had it so good for awhile. We can have it good again.
Although, we have been worried about you too. Your numbers to start your professional career haven't been great. Your GAA is still above 3.00 and your save percentage is still below .900. But we have seen your future, and we are excited:
In his last three starts (and relief appearance) – Thatcher Demko is:

3-0-0 with 0.932 SV% and 2.22 GAA#Canucks

— Ryan Biech (@ryanbiech) November 24, 2016
We will cling to these performances as tenaciously as we would cling to Powdered Toast Man's buttocks. But, we will give you time – at least a little. It took Cory Schneider most of a season to surplant the AHL incumbent when he started. Take the season and become the goalie we need you to be. I promise there is going to be an opening for you.
And we promise to be nice.
Signed,
Vancouver Canucks Fans Everywhere
This article originally appeared on