Team Canada Completes Perfect World Cup of Hockey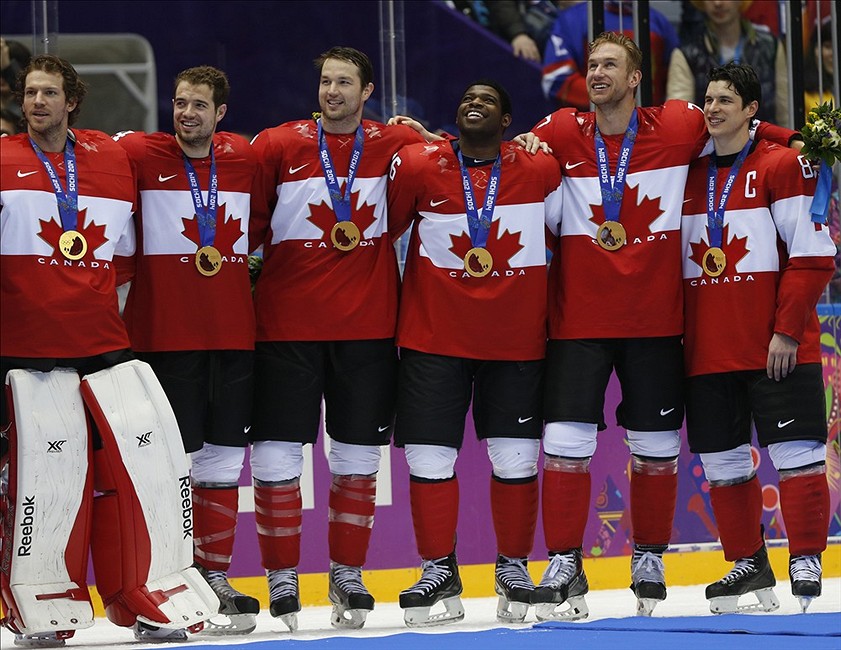 Four San Jose Sharks rejoin the club after helping Team Canada to World Cup of Hockey perfection, with regulation wins in all six games.
Five San Jose Sharks could not rejoin the team until the 2016 World Cup of Hockey came to an end Thursday, Sept. 29. Team Canada trailed for less than 15 percent of the tournament and led for most of it.
Every game ended with Team Canada winning in regulation. The hockey powerhouse has not lost in its last 16 international competitions with NHL players.
Team Canada was the only logical pick to win the World Cup of Hockey given its roster. No team matches its depth and nor top-end talent at forward and on the blue line. Yet as much talent as Canada had to choose from, the four Sharks on that team were essential.
The Canadians were dominant, but had little room for error Thursday. Team Europe led for most of the game and Jaroslav Halak had a shutout going with under three minutes left.
That was when San Jose's Brent Burns got the primary assist on a Patrice Bergeron score. On a penalty about a minute later, Brad Marchand spun lead into gold with a shorthanded score in the final minute.
Team Canada completed the stunning turnaround after killing 44 more seconds. Team Europe was the better team for most of both finals games.
The crucial assist was the third in six games for Burns. Logan Couture equalled those three assists but also added a goal. Marc-Edouard Vlasic tied for the scoring lead among Sharks with four points—all assists.
Ironically, high-scoring teammate Joe Thornton had only a goal and an assist. Mikkel Boedker only played the two finals games for Team Europe and did not score.
San Jose's other representatives played just three games and did not make the semifinals. Joe Pavelski scored a goal and an assist for Team USA. Joonas Donskoi failed to score for Team Finland.
Those seven Sharks will reach midseason form sooner thanks to the World Cup of Hockey. Unfortunately, the outcome of this tournament was never in doubt. International hockey will suffer unless someone legitimately challenges Team Canada in the 2018 Olympics.
In the end, Team Canada handed Team Europe its only three losses. Thursday was the first win by fewer than two goals in the 2016 World Cup of Hockey.
Still, the least impressive performance clinched the tournament. No one is going to care it was close because the clinching win is always the sweetest.
More from Blades of Teal
This article originally appeared on