Taylor Hall out against Dallas Stars with lower body injury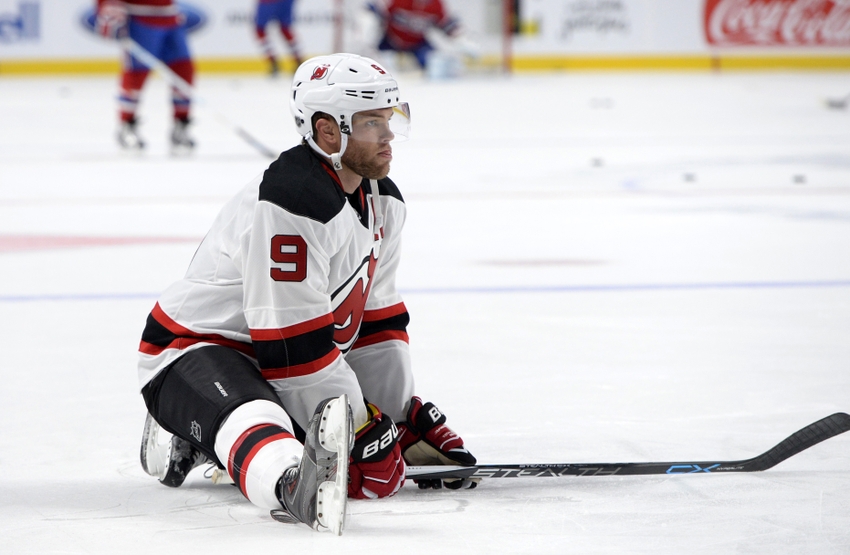 Taylor Hall will miss Tuesday's game against the Dallas Stars due to a lower body injury. 
The New Jersey Devils currently find themselves tied with the Washington Capitals for third place in the Metropolitan Division. They owe a large part of their success to new addition Taylor Hall, who was acquired in a trade with the Edmonton Oilers. The Devils will have to beat the Dallas Stars on Tuesday night without him, as he will miss the game due to a lower body injury.
Even if it's just for one game, New Jersey will miss Hall quite a bit. He's been a significant part of the Devils climb from the league's worst offense to its more respectable 26th-ranked offense. Hall has 12 points in his first 15 games with New Jersey. He leads the team in points and goals (five). Also, Hall is currently second on the team in assists with seven. Without him, the Devils will have to rely on P.A. Parenteau and Kyle Palmieri to pick up the slack.
This is a huge break for the Stars, who are looking to get back on track. Though they're currently in the second wild card spot in the Western Conference, it would behoove them to start winning, especially with the Nashville Predators picking up the pace as of late. The Stars have one of the top offenses in the league, but also one of its worst defenses.
Hall was traded this offseason for defenseman Adam Larsson. Larsson has helped the Edmonton Oilers be one of the NHL's surprise teams. While the Devils lost a very good defenseman in Larsson, having Cory Schneider has helped overcome his loss. New Jersey looks to advance their winning streak to five games against Dallas and potentially move into third place.
More from FanSided
This article originally appeared on