Taylor Hall could return this week to New Jersey Devils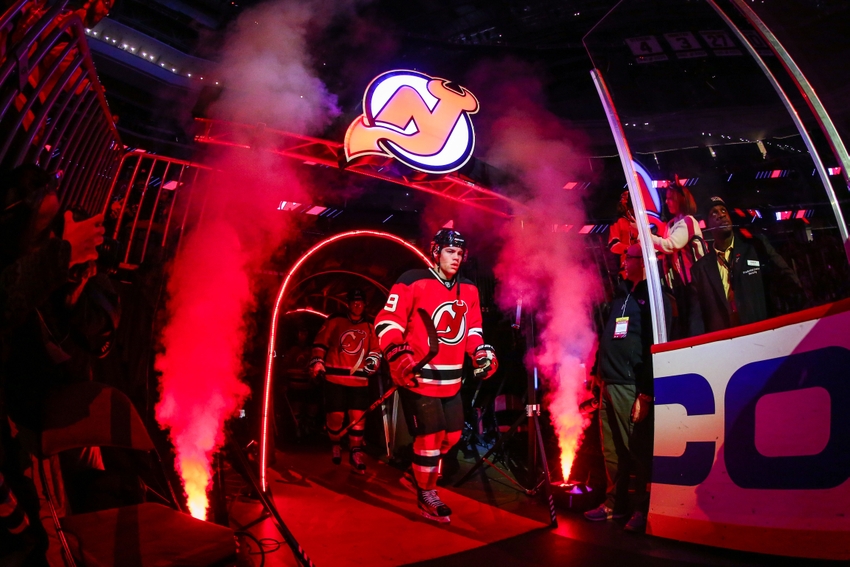 Could Taylor Hall be returning this week for the New Jersey Devils? 
Ever since Taylor Hall has been out, the New Jersey Devils have struggled to score goals and win games. Since Nov. 15, when he missed his first game against the Dallas Stars, New Jersey has a 2-3-2 record. In four of those games, they've been held to two goals or less. The Devils could be getting their star forward back earlier than expected, with a return this week seeming plausible.
"We're going to see how he does through practices and see how he does near the end of the week," New Jersey head coach John Hynes said, via NorthJersey.com. "We'll see where he is after a few more days of practices."
In 14 games this season, Hall has 12 points and five goals. Before his injury, he led the team in goals and points. Getting him back should make the surprising Devils a serious playoff contender. They've managed to tread water without him and as of Nov. 29, they have the second wild card spot in the Eastern Conference.
Hall isn't too worried about rushing back. Though a three to four week recovery period was anticipated, he's itching to get back on the ice.
"I don't think I'm rushing anything," Hall said. "I've been able to heal quickly and I've worked hard to put myself in this spot and get back as soon as I can."
With Hall back, expect the Devils lineup to look far more balanced. He should help Kyle Palmieri and Michael Cammalleri, as they will see lesser competition with teams having to focus on stopping the former Edmonton Oilers wing. Hall came to the Devils during the offseason in a trade which sent Adam Larsson to the Oilers. New Jersey is 10-6-5 on the season. They play the Chicago Blackhawks on Thursday and the Nashville Predators on Saturday.
This article originally appeared on