Tampa Bay Lightning Were Shopping Jonathan Drouin Prior To Trade Request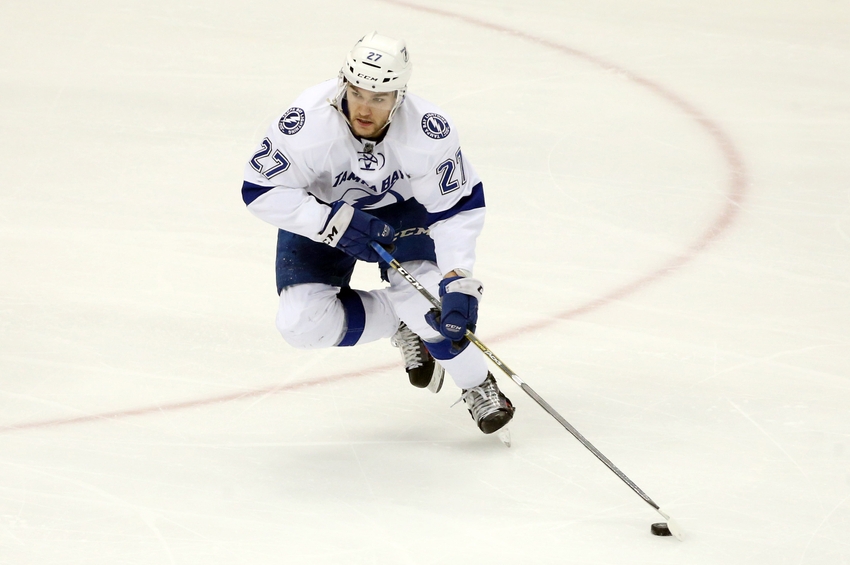 Report: Tampa Bay Lightning GM Steve Yzerman was Shopping Jonathan Drouin prior to the 21-year-old's trade request.
In The Hockey News' Season Preview issue, THN's Matt Larkin wrote that a 'league source' had told him that Tampa Bay Lightning General Manager Steve Yzerman was shopping former first-rounder Jonathan Drouin prior to when the twenty-one-year-old requested a trade in November of 2015.
As we all know now, Yzerman eventually convinced Drouin to return to the Lightning after a month-long holdout, be we can only wonder what could have been if the winger had been traded.
"If it were me, I would've traded Drouin within two weeks", another source told Larkin. "I don't like debris. I don't like messiness hanging around. A player doesn't want to be here? The situation is a distraction for everybody. I don't let those situations linger.
There aren't many GM's who would've hung in there as long Yzerman did". If 'Stevey-Y' wasn't so patient with his former third overall pick, where would Drouin have ended up? Multiple deals were reportedly close. 
Deals That Fell Apart
A few days after Drouin's trade request was made public, it was reported that the St. Louis Blues were closing in on acquiring Drouin, but that deal ultimately fell off. The Canucks inquired, but Tampa's asking price of Bo Horvat in return was deemed too steep. The Montreal Canadiens also were confirmed to have interest in Quebec-native Drouin, but it is unknown how far trade talks went.
A lot of trades came close for Jonathan Drouin, but none more imminent than on the day of the trade deadline. The Ottawa Senators and Tampa Bay Lightning had been discussing a Cody Ceci-for-Drouin trade the week leading up to February 29th, but the Sens decided to back out of talks when they needed to make a decision on the deal.
The Anaheim Ducks were yet another team pursuing Drouin, and talks reportedly went on right up till the 3:00 ET deadline.
Jonathan Drouin went on to be one of the Bolts top players during June's playoffs run. He had two goals in the final pair of regular season games and followed it up with five goals, nine assists (14 points) in 17 postseason contests.  You have to wonder whether Drouin and company are ready to take the next step to compete for a Stanley Cup in 2016-17.
This article originally appeared on