Tampa Bay Lightning Teetering Dangerously Close To Edge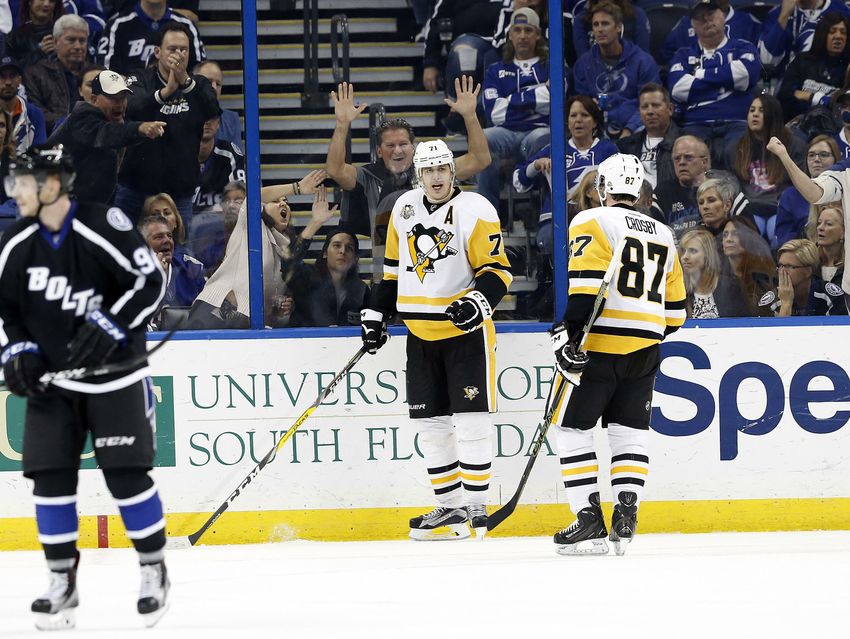 The Tampa Bay Lightning have been through some incredibly tough times as of late, and after a trying 4-3 loss to the Pittsburgh Penguins, the Bolts are teetering on the edge.
The Tampa Bay Lightning have lost eight of their past 10 games, picking up five of a possible 20 points in the standings. That's led to them being two points out of an automatic playoff spot, possibly more depending on what the Boston Bruins and the Ottawa Senators do from now until Wednesday when the Lightning take the ice once again.
What's worse, the Lightning are finding new ways to lose even the most winnable games. They've dropped two straight on home ice, a place they've made opponents pay during the last few years. They either fall behind early, lose third-period leads, or both. One can put tonight's matchup with the defending Stanley Cup champion Pittsburgh Penguins in the both category.
There's more to this current slide, though. The offense is non-existent to the point fans get excited when three goals are scored, figuring there's no way this team can be horrible enough that they blow a three-goal lead in about five minutes time.
Tampa Bay Lightning G Ben Bishop: 'Nobody Is Going To Feel Bad For Us'
Or can they?
It seems like the Lightning can these days. Their defensive awareness is not at the level it needs to be and the goaltenders end up being left out to dry more often than not, leading to losses.
That no doubt messes with the Tampa Bay Lightning's current state of mind, one in which something bad happens and things snowball south faster than the rain comes down in some of Florida's thunderstorms.
Yes, injuries are an issue but they've been haunting the Lightning for three years and it never fazed them in prior seasons. Think back to last year.
The team was missing Anton Stralman and Steven Stamkos for almost the entire playoffs, yet they found a way to make it all the way to Game 7 of the Eastern Conference finals. This is practically the same team as six and a half months ago so what gives?
Does Ryan Callahan make that much of a difference? It's possible, seeing as he serves as the alternate captain and is a penalty kill specialist. Those are two areas the Lightning are currently lacking in.
The PK has struggled mightily in this recent stretch, ranking in the bottom half of the league and allowing opponents to score at will.
His leadership is missed too. That's largely due to the fact that Stamkos is out, leaving the locker room devoid of anyone willing and ready to step up. Victor Hedman, Ben Bishop or Brian Boyle should be able to take the lead and demand more accountability from everyone but that's simply not happening.
As a result, the Tampa Bay Lightning find themselves teetering close to the edge. A team filled with promise is perilously close to a top 10 draft pick as opposed to a playoff spot with the calendar approaching 2017.
Can the Lightning turn things around before it's too late?
If the Lightning shows more urgency, attention to detail and commitment than they have recently, there's little doubt they possess the talent to do that and possibly more.
More from Bolts by the Bay
This article originally appeared on