Tampa Bay Lightning: Ryan Callahan And Nikita Kucherov Return At MSG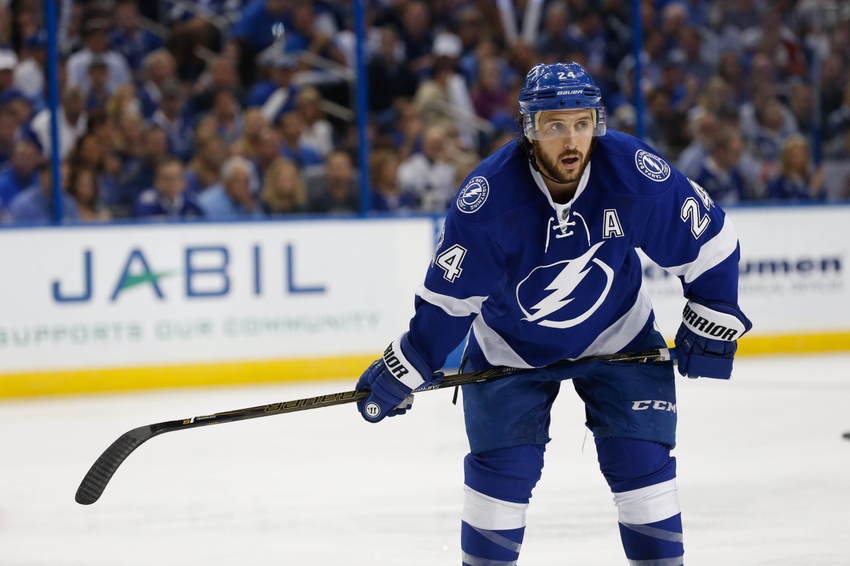 The Tampa Bay Lightning received some good news during their pre-game warmups at the Garden as Ryan Callahan and Nikita Kucherov return to the lineup.
Tampa Bay Lightning fans knew something was brewing in the Big Apple this afternoon when the Lightning reassigned Lightning forward Cory Conacher to the Syracuse Crunch. The Bolts had two players waiting in the wings to make their return; Lightning alternate captain Ryan Callahan and forward Nikita Kucherov.
As most Lightning fans know by now, Ryan Callahan had an unpleasant off-season after finding out he would have to undergo surgery to repair a labral tear in his right hip. This injury would reportedly cause Callahan to miss five months away from the ice.
The Tampa Bay Lightning was bitten by the injury bug once again on Thursday night as Nikita Kucherov was forced to leave the game after the first period at the Bell Centre as the Lightning took on the Montreal Canadiens. This would force Kucherov to miss Saturday night's game in against the New Jersey Devils.
Tampa Bay Lightning Suffer Second-Straight Road Loss In New Jersey
When it was announced that Conacher had been sent back to the Crunch, those of us here at Bolts By The Bay had a sneaking suspicion either Ryan Callahan or Nikita Kucherov would be making their return as the Bolts headed into the Big Apple.
Well…it turns out the Tampa Bay Lightning have won the proverbial lottery tonight during the pre-game warmups when fans learned that not only would Kucherov be making his way back into the lineup tonight, but Ryan Callahan would be making his 2016-17 debut against the team that gave him his start in the NHL.
With both players making their return to the ice tonight, someone in the Lightning lineup would have to serve as a healthy scratch until the lineups could be tweaked a little.
Tonight, that player happened to be Lightning forward J.T. Brown. However, this is another story for another day.
Ryan Callahan was a huge part of the Lightning's power play unit last season, which has been a little touch and go this season. Adding Cally back into the lineup could be what the Lightning's power play unit needs in order to play consistently.
The Tampa Bay Lightning have quite a challenge in front of them tonight. Obviously, the team will be looking to avoid picking up their third-straight loss, so you can bet the Lightning will be operating on all cylinders tonight. The good news is, this will make for one heck of the hockey game.
More from Bolts by the Bay
This article originally appeared on