Tampa Bay Lightning Reassign Erik Condra To Syracuse Crunch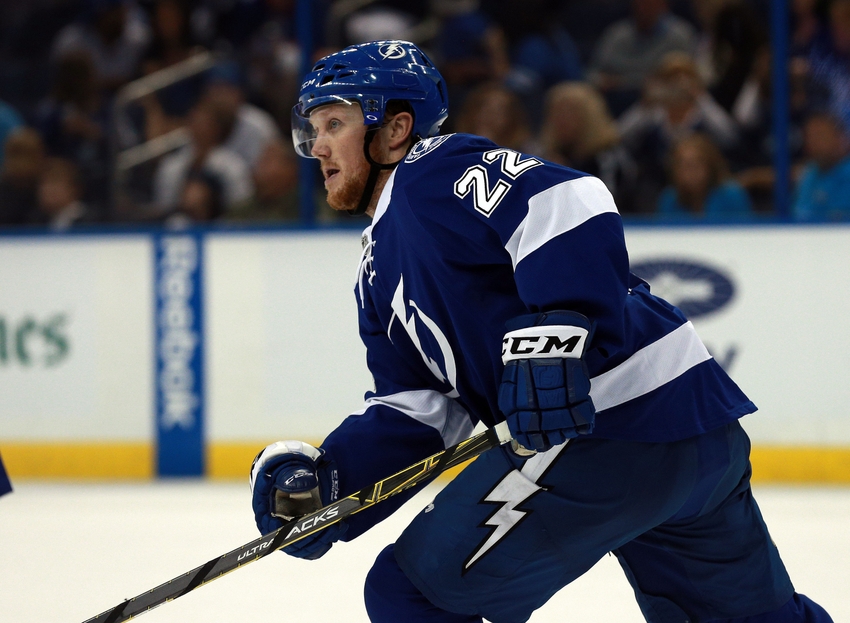 Ahead of their battle against the Columbus Blue Jackets on Tuesday, the Tampa Bay Lightning have reassigned forward Erik Condra to the Syracuse Crunch.
The Tampa Bay Lightning have dealt with more than their fair share of injuries over the course of the last few weeks. Among the minor injuries sits Lightning captain Steven Stamkos, who has been sidelined until at least late March after suffering a lateral tear in his right meniscus.
Also among the injured is Tampa Bay Lightning defenseman Anton Stralman, who has been sidelined since November 12th with an Upper-Body Injury and forward J.T. Brown, who has been day-to-day with an Upper Body Injury.
As you can imagine, this led the Lightning to make the call to their American Hockey League affiliates, the Syracuse Crunch, for some much-needed assistance. Well, it seems as if the Lightning may be in for a reversal of fortune in the very near future.
Tampa Bay Lightning F Nikita Kucherov: From Zero To Hero
According to Joe Smith of the Tampa Bay Times, the Tampa Bay Lightning have reassigned right wing Erik Condra to the Syracuse Crunch. Condra has played in two games with the Bolts so far this season. Unfortunately, Erik Condra has yet to find his way to the back of the net and has a minus-1 rating.
While the 30-year-old Trenton, Michigan, native may not have seen much success on NHL ice this year, Condra has done pretty well for himself with the Syracuse Crunch. In the 13 games Condra has played with the Syracuse Crunch this season, he has brought home three goals and six assists for a total of nine points.
There has been no official word from the Tampa Bay Lightning about any of their injured players making a return to the ice tomorrow night in Columbus, but the fact the Lightning elected to send Condra back to Syracuse is definitely a good sign that something is in the works on the Lightning front.
As we mentioned before, the Tampa Bay Lightning are set to take on the Columbus Blue Jackets tomorrow night at 7:00 p.m. at the Nationwide Arena in Columbus. This is the second time these two teams have met within a four-day span. Given the way the first encounter turned out, you can bet the Bolts will be looking for a little redemption. Lightning fans won't want to miss a moment of the action.
More from Bolts by the Bay
This article originally appeared on