Tampa Bay Lightning F Brian Boyle Nailed In The Face By Stick (Video)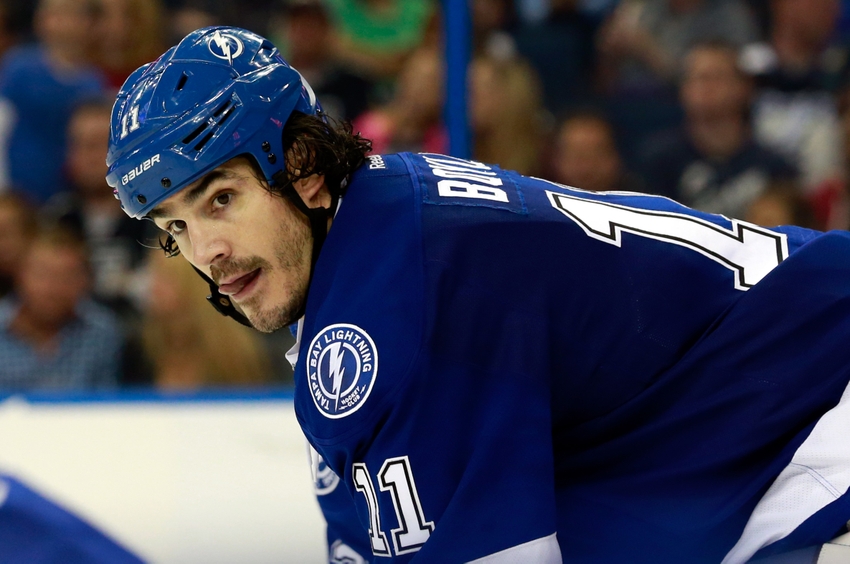 Tampa Bay Lightning forward Brian Boyle was nailed in the face by the stick of Ottawa Senators goaltender Craig Anderson late in the first period.
The Tampa Bay Lightning got off to a fairly good start tonight against the Ottawa Senators. The Bolts absolutely dominated the Sens in the first period in terms of shots on goal and faceoff win percentage. Unfortunately, they were still not able to put the puck in the back of the net.
One of the most surprising things about the first period of play is the referees didn't blow their whistle once. That's right…there were absolutely no penalties called in the first period of play. At the same time, that doesn't mean there weren't opportunities for a whistle to blow.
One of those aforementioned moments turned out to be rather detrimental to the Tampa Bay Lightning. Lightning forward Brian Boyle was racing towards the net alongside Ottawa Senators defenseman Mark Borowiecki in the hopes of playing the puck.
Unfortunately, as Boyle attempted to make the turn, the stick of Senators goaltender Craig Anderson came up and absolutely smashed Brian Boyle in the face. He was slow to come off the ice with his hand on his face.
Once Boyle came off the ice, he was evaluated by Tampa Bay Lightning Head Athletic Trainer Tom Mulligan. It became quite clear Boyle's injury has something to do with his nose. After being evaluated, Boyle made his way to the Lightning locker room to finish off the first period.
There has been no official word regarding the extent of Brian Boyle's injury. Hopefully, it's nothing too serious and Brian Boyle will be able to rejoin the team at some point during the encounter. Even more so, we'd like to see him return to the ice for the start of the second period.
Brian Boyle's nose definitely looked like it hurt. The extent of his injury is unknown at this point, but if there is anything we have learned over the course of our many years of watching hockey, hockey players are some of the toughest athletes in the world. If there is a way Boyle can return, he will.
More from Bolts by the Bay
This article originally appeared on