Tampa Bay Lightning F Brian Boyle Day-To-Day With Upper-Body Injury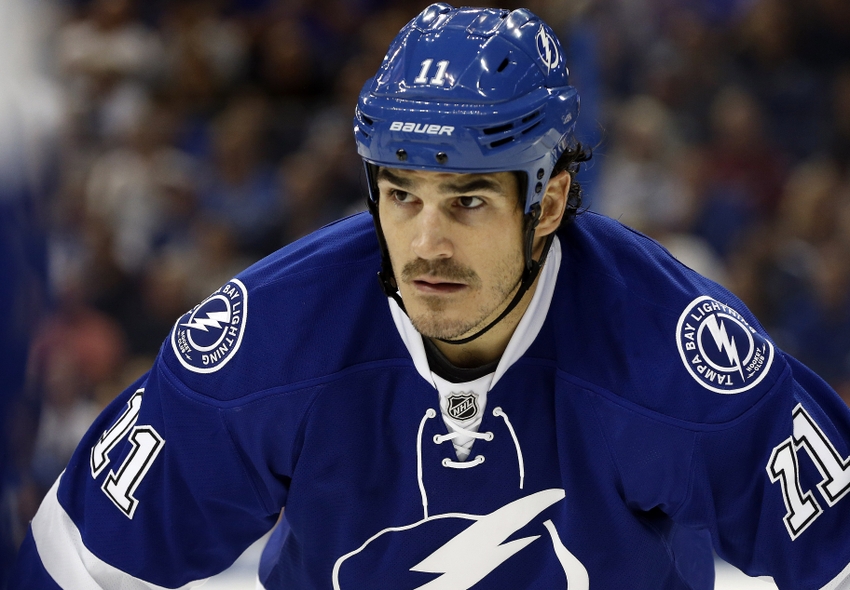 The Tampa Bay Lightning have announced that Lightning forward Brian Boyle is officially day-to-day with an Upper Body Injury.
The Tampa Bay Lightning simply can't seem to win for losing this season when it comes to injuries. Just when the team starts to get some of their more integral players healthy and back out on the ice, yet another player falls to some sort of injury.
Unfortunately, that very same thought process comes into play tonight as the Tampa Bay Lightning head home to the Amalie Arena for the first time since November 12th to take on the Philadelphia Flyers in their second meeting in as many as four days.
Tampa Bay Lightning forward Brian Boyle was forced to miss the Lightning's first meeting with the Flyers this season thanks to an Upper-Body Injury. Thankfully for the Lightning, Boyle was able to take the ice with the team at the Bridgestone Arena as they took on the Nashville Predators, but it looks like things may not be as pleasant tonight.
Tampa Bay Lightning F J.T. Brown Smashes Predators Fan's iPhone (Video)
The Tampa Bay Lightning announced on Twitter earlier today that Lightning forward Brian Boyle has been officially listed as day-to-day with an Upper-Body Injury.
Depending on which course of action Lightning Head Coach Jon Cooper elects to take, Bolts fans could see Erik Condra on the ice in Boyle's stead.
Brian Boyle is definitely not one of the players a team wants to see relegated to the sidelines. He is one of those players who can do it all.
In addition to being able to shift in any direction in the forward position, he can also step up defensively when the situation calls for it.
The 31-year-old Lightning forward has played in a total of 19 games thus far with the Bolts. In that amount of time, Boyle has brought home four goals and one assist for a total of five points.
It will certainly be interesting to see which route Coach Cooper decides to take in tonight's encounter with the Flyers. We all know the Flyers are a physical team, and this is exactly the kind of play fans should expect from them tonight. One thing we know for sure is fans won't want to miss a moment of the action.
More from Bolts by the Bay
This article originally appeared on