Swedish junior hockey teams combine for 871 penalty minutes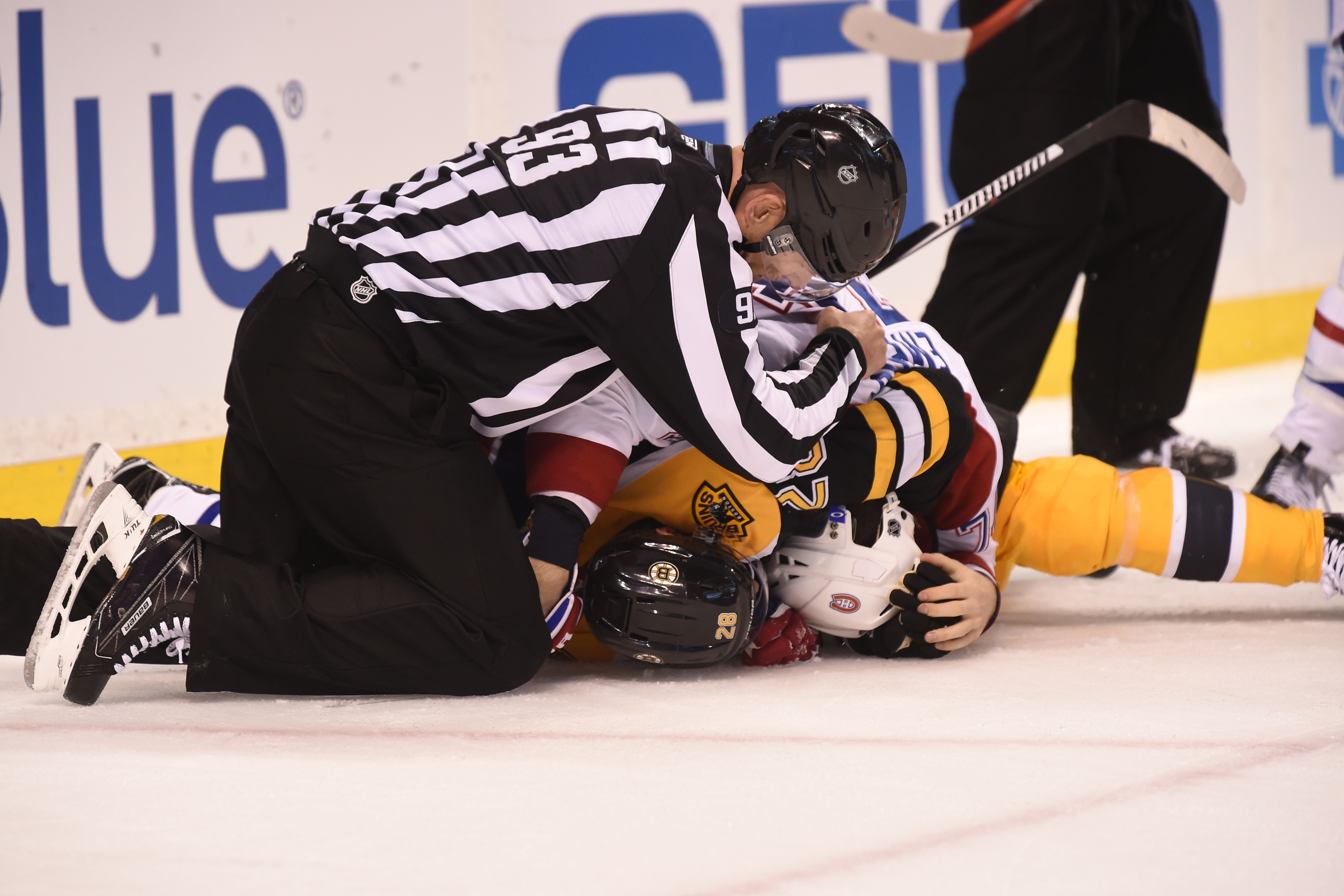 Strangnas HC played Flemingsbergs IK, two Swedish junior hockey teams, combined for a staggering 871 penalty minutes in one game. 
There's a joke that goes "So I went to a fight and a hockey game broke out". While fighting in the NHL is down and goons are getting ushered out of the league, there are still ridiculous shenanigans in other leagues. One country known for being pro-active against fighting in hockey? Sweden. On Sunday, two Swedish junior hockey teams erased the narrative by combining for 871 penalty minutes in one game. The two teams in question are Aker/Strangas and Flemingsbergs IK.
Here's a PDF of the penalty sheet. Download it if you want, it's quite the doozy and has three full pages of post match penalties.
Most of the penalties in question didn't occur until after the final whistle. 29 game misconducts were given out, which means just about everyone who played got one. Until the beginning of the third period, there were only 16 penalty minutes. Clearly something ridiculous happened in the third period. However, there is sadly no video. An account (translated to English via SB Nation) describes what occurred.
When the two teams Åker/Strängnäs and Flemingsberg were to do the handshake line after the game it ended with every player getting into a fight. The referee saw no other way to handle it than to give everyone except the two reserve keepers a game misconduct.
This absolutely obliterates and puts to shame the NHL record of 419 penalty minutes in one game. In fact, it might be a world record. This has been one heck of a week for alleged records. First, someone makes nearly 100 saves in one hockey game (and still loses 12-0). Now, pretty much everyone on the ice got a game misconduct.
More from FanSided
This article originally appeared on