Second-year solace: Stastny moves on from year of 'second-guessing'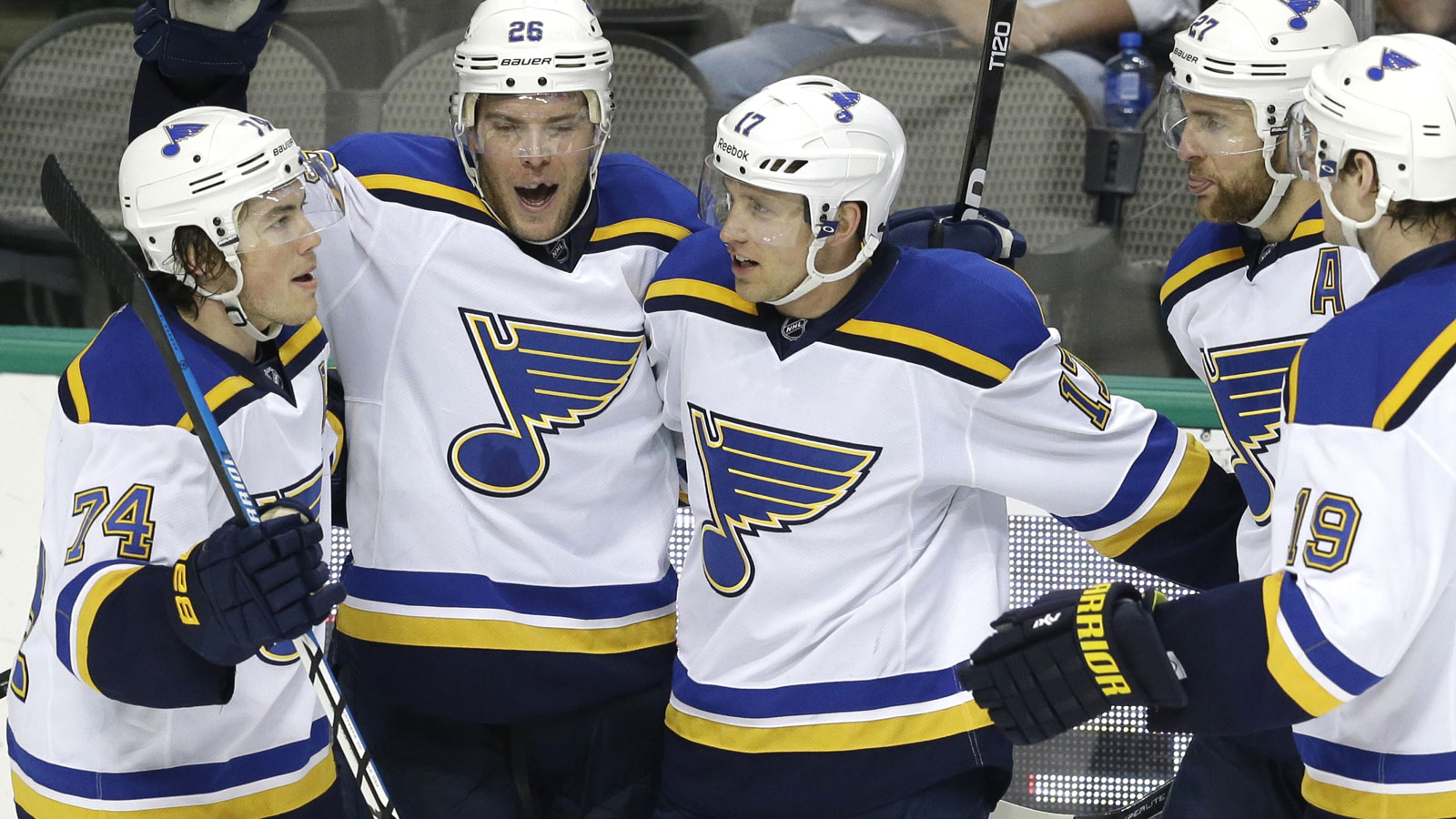 Paul Stastny's first year with the St. Louis Blues did not go as planned. The 29-year-old who normally posts about 55 points per year recorded 46 points in his first season in St. Louis. He suffered an injury early in the season, and then he spent an unexpected amount of time on the third line after teammate Jori Lehtera surpassed Stastny on the depth chart.
But as Stastny prepares for his second season with the Blues, he has reason to believe he will return to a level of effective play that he enjoyed so consistently while with the Colorado Avalanche.
"Early on there were times where, sometimes you second-guess yourself," Stastny said to the St. Louis Post-Dispatch. "That's what happens when you go through ups and downs. You have that injury, so you're just upset a little bit. Sometimes you're too negative over certain things."
Negativity is not the name of the game for Stastny, who seemed to get in his own way last season once he got frustrated with his below average play. While the rough year was difficult for the center to get through, he noted that the lessons he can take out of his struggles should help him this coming season.
"When I'm at my best, I'm loose, I'm smiling," Stastny said to the St. Louis Post-Dispatch. "That's who I am and I don't want to change that. Not everything is going to go smoothly, but I've got to learn to deal with it better and I'm more prepared for that."
Now that Stastny knows how to be more comfortable in St. Louis, he could see a difference both in playing time and production on the ice. The Post-Dispatch noted that if Stastny improves confidence-wise, he has a real chance of serving as a center on the top line for the Blues between Alexander Steen and Vladimir Tarasenko.
Stastny's increased playing time and more prominent role would be good news for the Blues since a bad year for the center meant he finished sixth on the team in points and sixth in goals. And if this year goes more according to plan, maybe Stastny can be one of the secrets toward breaking the St. Louis postseason curse.
(h/t St. Louis Post-Dispatch)
MORE NEWS:
Want stories delivered to you? Sign up for our NHL newsletters.