St. Louis Blues Morning Links: We're Going Streaking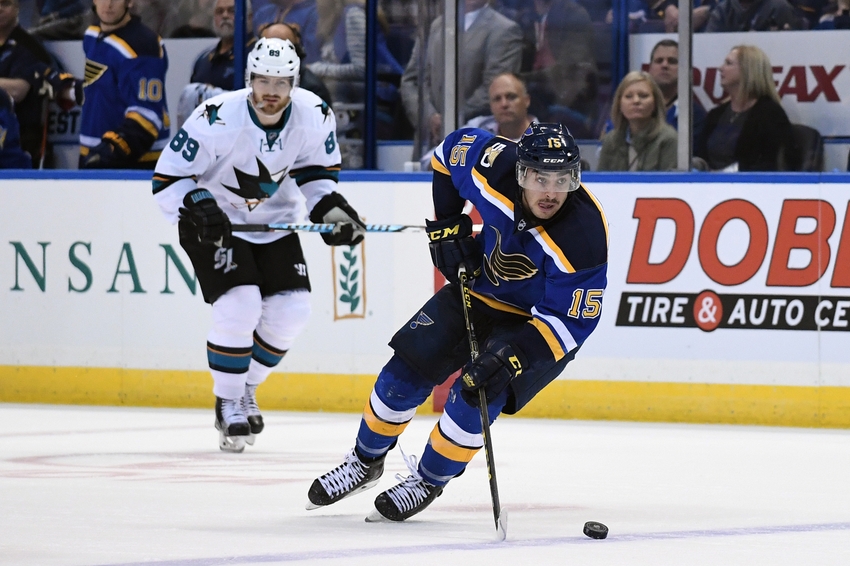 Good morning Blues fans! The team is off today, but they are preparing to see an old friend come Tuesday. It will be interesting for sure.
The St. Louis Blues apparently just needed some home cooking to get their butts in gear. The team finished last week undefeated and gained all six points available to them.
A three-game win streak doesn't sound all that impressive when we've had teams with nine or more in recent memory around the league. Still, given the doomsday mentality many of us had just a couple weeks ago, it is most welcome.
Now, the Blues must figure out what to do on the road. Have they really solved their problems or was it simply a matter of comfort?
It's weird to think a team that struggled so much on home ice could now find it so welcoming. Perhaps the team all got new beds? Maybe they figured out their sleep number.
Perhaps David Perron took cooking lessons while he was away. Maybe he can only make his new culinary treat while at home for the team to sample.
Who knows. Who cares.
We all want the Blues to win as many games as possible, but we're spending hard earned money to see games in person. So, the more they can win at home, the better.
St. Louis Blues' Brett Hull And The Game Nobody Knew About
This coming week will be a good test though. It's a quick eastern swing to face some tough teams and familiar faces, but not long enough to spoil anything in case it really is just home ice that drives the Blues at the moment.
If the Blues can keep things simple, as they have been doing then we'll be ok. It's when things get complicated that the team breaks down.
We've seen how bad that can look. Let's not see that anymore, shall we?
Here are your St. Louis Blues Morning Links to get your day started off right.
Fans are not the only ones that noticed how poorly the team was doing on the road. Local media and, more importantly, the players are figuring it out too. While nobody would begrudge them a little celebration after sweeping their home games, the players were already focused on the road trip after the Nashville game. (Post-Dispatch)
When Martin Broduer came to the Blues, he managed to show some of the goaltenders what it takes, preparation-wise, to stay on top.  He could always rely on talent, but never stopped preparing.  Now in his managerial role he doesn't have the talent to fall back on, so he works even harder.  (STLToday)
Not really a story so much as a mention of something cool.  Tilles Park has a little section of their lights display dedicated to the Blues' 50th Anniversary.  There were several pictures on social media.  This was the clearest I saw.  (Twitter)
While the Blues were hammered with injuries to start the season, they have been fortunate overall.  The rest of the league seems to be beset  by long term injuries.  The Rangers just took the latest hit.  (NHL)
Want your voice heard? Join the Bleedin' Blue team!
Yesterday we mentioned how the Wolves have been losing games despite some good performances by Blues prospects.  It appears the OHL is no different as Sarnia can't get things rolling even though Jordan Kyrou is.  (Sarnia Observer)
Have a great day Blues fans!
More from Bleedin' Blue
This article originally appeared on