St. Louis Blues Morning Links: Trick Or Treat?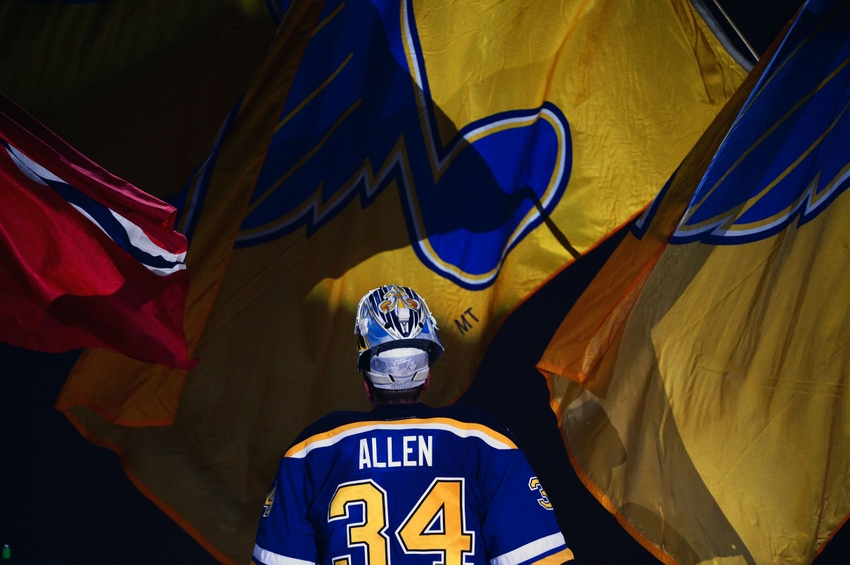 Good morning Blues fans! The St. Louis Blues are off today, but that doesn't mean they haven't been offering us tricks or treats lately.
Tis the season to be scary, trololololooo and other such nonsense. The St. Louis Blues may not have a game on Halloween, but they have taken the old saying from the holiday a little too literally to start their season.
The Blues have been nothing but tricks or treats lately and very little in between. It's very early in the year, but right now we've been getting a lot of one or the other.
The Blues seem to either play very well, score a decent amount of goals and win or they struggle to score, have an all around poor game and lose.
The only in between they have seen of late is the overtimes and shootouts. Despite only scoring one goal in several games, the Blues have still pulled some points from those, so it has not been a total loss.
As the season goes on, these sorts of things will likely even out. The offense will either find a rhythm or we are going to see a lot of games fall by the wayside if the team continues to fail to finish.
That is what has been a little bit frustrating to this point. Before the year started, people wondered if the Blues would even generate offense.
Well, they've generated plenty and are just not finishing. It's hard to tell whether it's worse as is or the way people feared it would be.
It's definitely more frustrating to see the chances come and not convert. That's for sure.
But, the team is still only a point out of first in the division, so there's only so much complaining to actually do.
Here are your St. Louis Blues Morning Links to get your day started right.
In case you missed it, the Blues pulled a little surprise out of their pocket for team legend, Bob Plager. While he thought he was just attending a team function, they turned it into an announcement of a special ceremony coming up after the New Year. (Blues)
Speaking of the holiday, some local kids in need of a little cheering up got just that with an early trick or treat session in the Blues locker room.  Just more evidence that this organization really gets it.  (Blues)
The Blues continue to be hit with injuries.  They have weathered the storm well, but you wonder when it will stop.  After leaving the Detroit game, Robert Bortuzzo was scratched against LA and may miss the near future.  (Arch Authority)
Common sense tells us you don't hire a coach-in-waiting if there is any chance Ken Hitchcock would return.  That said, the Hockey Writers explore one option that could theoretically change that.  (Hockey Writers)
Want your voice heard? Join the Bleedin' Blue team!
Every sport has it's heart warming stories, but hockey seems to have just a few more.  The Oilers and their fans had the heart and sense to bring out Ottawa goaltender Craig Anderson after he posted a shutout, due to his wife's recent illness.  Needless to say, Anderson was moved.  (ESPN)
Some people just don't like scary movies, but most of us find it fun to have a little fright now and then.  Several NHL players revealed their favorite scary movies in honor of Halloween.  (NHL)
This article originally appeared on