St. Louis Blues Morning Links: Snake Bites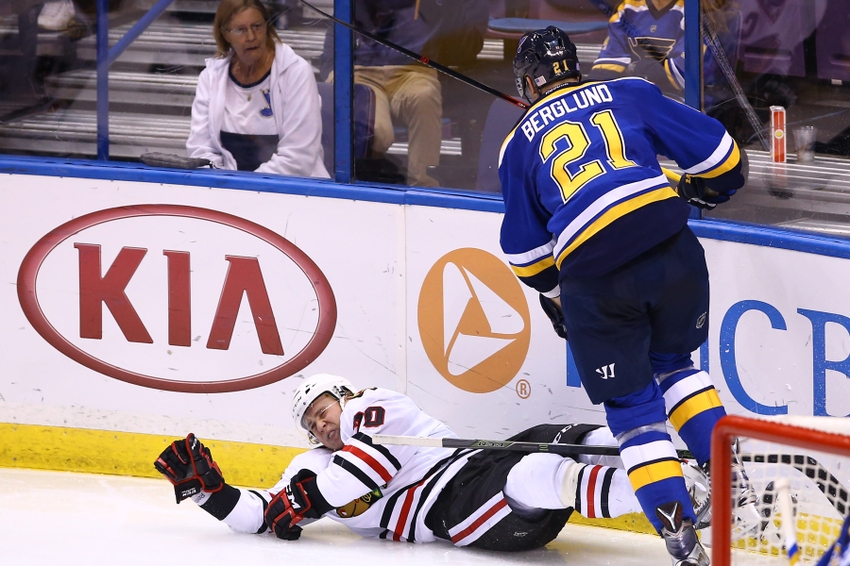 Good morning Blues fans! The St. Louis Blues got a fantastic performance out of their goaltender but the offense could not muster enough to get a win.
The St. Louis Blues got a point out of their rivalry game with the Chicago Blackhawks. The point is bittersweet because they played well enough, in spurts at least, to deserve more.
Jake Allen definitely deserved more. The Blues continued their run over the past two years of giving the Snake little support.
In fact, he is near the bottom of the league in terms of goal support over that time. While he has admittedly had up and down performances overall, he has played well enough in most games to deserve better and just not gotten it.
Also, the Blues kept shooting themselves in the foot by spending time in the penalty box. Every team takes penalties, but St. Louis seems to find the worst kind or worst time to put themselves shorthanded.
The Blues had two delay of game penalties and a very bad too-many-men. The too-many-men one and the last delay of game penalty came at terrible times.
The first came just as the Blues were really starting to put some pressure on and mount a comeback. The last came with about 90 seconds left in regulation, leading to a powerplay in overtime for Chicago.
The Blues shouldn't feel too bad about losing. The Hawks are on fire and the Blues hung with them the entire game.
If St. Louis plays as well as they did in that game, they won't end up on the short end of the stick too often. It just sticks in your craw more since it was Chicago.
Here are your St. Louis Blues Morning Links to get your day stared off right.
Alex Pietrangelo did the captainly thing and shouldered the blame for losing last night. These things happen, but it does make one scratch your head as to why he felt the need to launch it so high and hard. Still, it was a battle of wills of two teams on streaks and ours just didn't win. (NHL)
The Blues play the Nashville Predators tonight.  Though it is not official, it is believed Carter Hutton will play against his former team.  One way or the other, he is still excited to suit up against his former teammates.  (STLToday)
In case you missed it, the Blues officially unveiled their Winter Classic jerseys.  They've received mixed reactions online, but they looked pretty decent overall.  (Bleedin' Blue)
If the Blues-Blackhawks game was a goaltender's duel, their AHL team's game was anything but.  The Chicago Wolves managed to win, but it was tight.  They knocked off one of the league's best, so perhaps they are putting things together.  (Wolves)
Want your voice heard? Join the Bleedin' Blue team!
The Predators are searching for ways to get their team sparked.  We all thought they had the talent to win the division, but for whatever reason it has not come together yet early in the season.  They're looking for any combinations, including a different backup goaltender and wing players to send a message.  (Predlines)
Have a great day Blues fans!
This article originally appeared on