St. Louis Blues Morning Links: Shooting Stars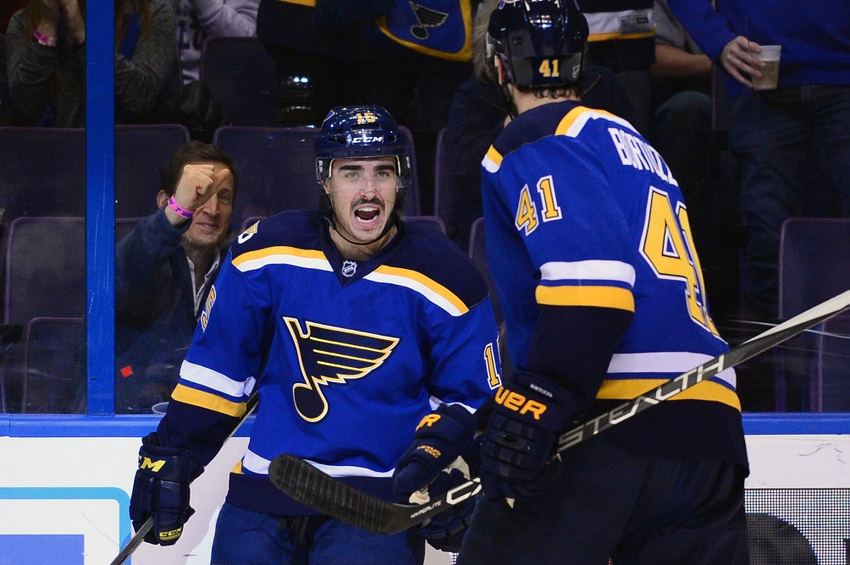 Good morning Blues fans! We're back and back at it for these morning musings and looking around the Blues universe.
Welcome back to the St. Louis Blues morning links. Apologies for missing a few days. It's not as though other people don't have busy lives, but the reason for missing out was holiday related.
For the first time, my other job included a Black Friday sale. Getting up at three in the morning caught up to me and it was difficult to not pass out in the evening each time. Now, I'm out of the area doing broadcasts.
Anyway, enough of the behind the scenes stuff. Nobody cares.
What we do care about is the Blues. They won their second game in a row. They defeated a divisional opponent for the second game in a row as well.
Unfortunately it was not all unicorns farting out rainbows. For the second game in a row, the Blues failed to finish things off in regulation and gave up points to division opponents.
On the plus side, the Blues are getting wins. Even in that loss to Washington, there was a great push from the Blues in the final moments.
The thing that is bothersome is that it takes those kinds of things. We can argue about messages and buy-ins until we are blue in the face, but this team is weak in the late moments when they need to be strong and vice versa.
Just play a full, damned 60 minutes already. Other teams do it. Teams with less talent too.
It has not even cost them many wins this year, but it burns my backside.
Trying to keep things more positive, how about the production they're getting from some guys that were in several doghouses recently?
Paul Stastny is having a hell of year. It wasn't long ago that half the fanbase or more wanted him kicked out of town and now he's living up to the contract.
Robby Fabbri is red hot. It doesn't matter if it lit a fire under him or is merely a coincidence, but the kid has been a different player since getting benched.
David Perron has been a godsend. I said it in my article last night and I think it is true.
There were those out there that would have been happy if he scored eight goals this season. He is riding an eight game point streak right now and has seven goals barely a quarter into this year.
Those three might not keep it up the entire season. The fact they've done this much shuts plenty of us up though and serves as a rather pleasant pacifier for us all.
Here are your St. Louis Blues Morning Links to get your day started off right.
The Blues may have problems keeping the games from going into overtimes or shootouts, but the Stars can't win them once they are there.  A team with that much offensive talent seems like they should be much better 3-on-3.  (Blackout Dallas)
Jaden Schwartz might not have been mentioned with those three names above, but he's been quite hot as well.  He's scoring timely goals and filling some rather big shoes left by guys who aren't here anymore.  (STLToday)
When it comes to goaltenders, Blues fans either seem to love someone or they hate them.  The same is true for Jake Allen, as it has been for everyone before him.  Dan Buffa points out some of the futility behind all that.  (St. Louis Gametime)
The Blues are inconsistently consistent, but are winning at the moment.  On the flip side, the Chicago Wolves are consistently inconsistent.  There really isn't much difference other than the Wolves are getting good performances but coming up short as a team.  (Wolves)
Want your voice heard? Join the Bleedin' Blue team!
The Blues say it was never close, but many fans wonder how close the team may have been to relieving Ken Hitchcock during the team's swoon not long ago.  Now, the Florida Panthers took the same issue and took the next step by firing their coach who just led them to 103 points last season.  (ESPN)
The Panthers are not lowering expectations just because of a coaching change though.  That puts a lot of pressure on interim coach and GM Tom Rowe.  (NHL)
This article originally appeared on