St. Louis Blues Morning Links: Oh Captain, My Captain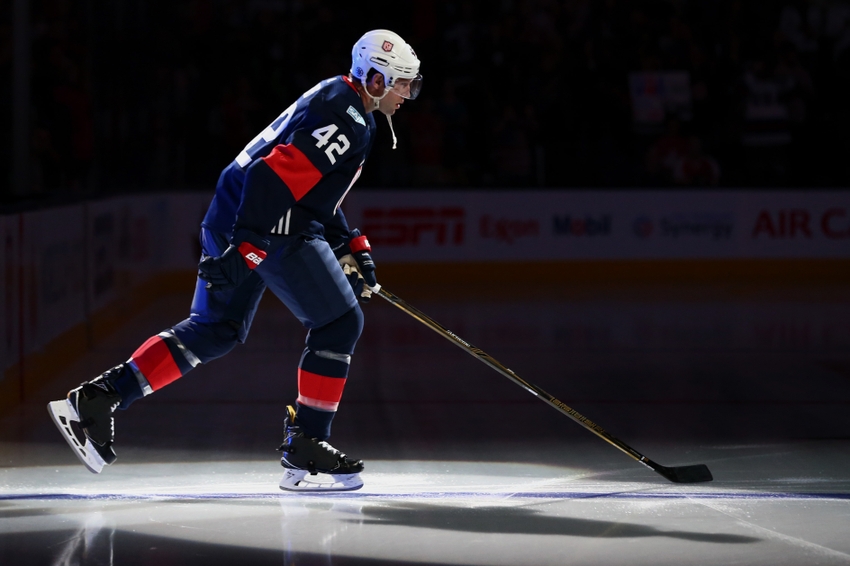 Good morning Blues fans! It's the day many have been waiting for and plenty have been dreading. Fortunately, this is only one of two nights over the entire year.
The St. Louis Blues are off in Beantown for a game against the Boston Bruins. Most years this meant nothing more than a physical game against a team trying to get to the same place at the end of the year.
The Blues and Bruins have a history together anyway. Come playoff time, Blues fans are constantly reminded of Bobby Orr flying through the air at the expense of our beloved team.
So, normally you would not need to add anything to this matchup. For a inter-conference game, there is usually spice enough.
Things are different this year. Longtime captain, David Backes will be playing against the Blues for the first time in his career.
Blues fans – well, those without the NHL package – will be seeing their former leader in a different uniform. To some, it will be quite a shock.
It's nothing we haven't all gone through before. Fans of certain ages have had to see Bernie Federko and Brett Hull and Chris Pronger all play for other teams.
As much as we would love it to happen, the days of players staying in a city their entire career just aren't that normal now. So, this is not the first time it will happen and won't be the last.
The question going forward is who it will affect on the ice. Of course there will be mixed emotions for all parties involved.
These guys are professionals though. It seems more realistic that Backes might be more affected when he visits in January.
For now, it will be mainly fans getting those weird feelings. Seeing the Blues former captain wearing black and yellow will be a bit of a shock, for sure.
As long as the Blues get the win, it will be all good. If they don't, the people second guessing letting him go will come out of the woodwork again.
Here are your St. Louis Blues Morning Links to get your day started off right.
We just mentioned the David Backes situation above. Though he is happy playing for the Bruins, things have not been easy for the ex-Blues captain. Even his house is still in transition after all this time. (NHL)
Our friends over at Arch Authority started a list of the most outstanding players to suit up in the blue note a few weeks ago.  They began with 50 in honor of the 50 year anniversary and are counting down.  Here comes 40-31. (Arch Authority)
We are currently trying to figure out what is going on with Alexander Steen.  He does not have a concussion, but will not travel with the team to Boston.  So, we're left in injury hell where we know he is not right but we may never know what the problem is.  (STLToday)
We are all riding this roller-coaster with the Blues at the moment.  That's half the fun of a season, but it can be frustrating.  Fans aren't the only ones that get frustrated with the ups and downs.  Because of that, the team needs to get things figured out on the road since home is ok.  (STLToday)
Want your voice heard? Join the Bleedin' Blue team!
The NHL had a little bit of egg on its face when John Scott was named as the captain of the Pacific Division when he got traded and sent down to the AHL.  Though the situation was a feel-good scenario the way it played out, the league is doing all it can to avoid it again.  (ESPN)
There are always people on both sides of the fence regarding uniform choices.  Though many of us liked the Winter Classic jerseys for the Blues, there were some that did not.  That said, the Detroit jerseys for the Centennial Classic are pretty bad.  (NHL)
Have a great day Blues fans!
This article originally appeared on