St. Louis Blues Morning Links: Let The Bodies Hit The Floor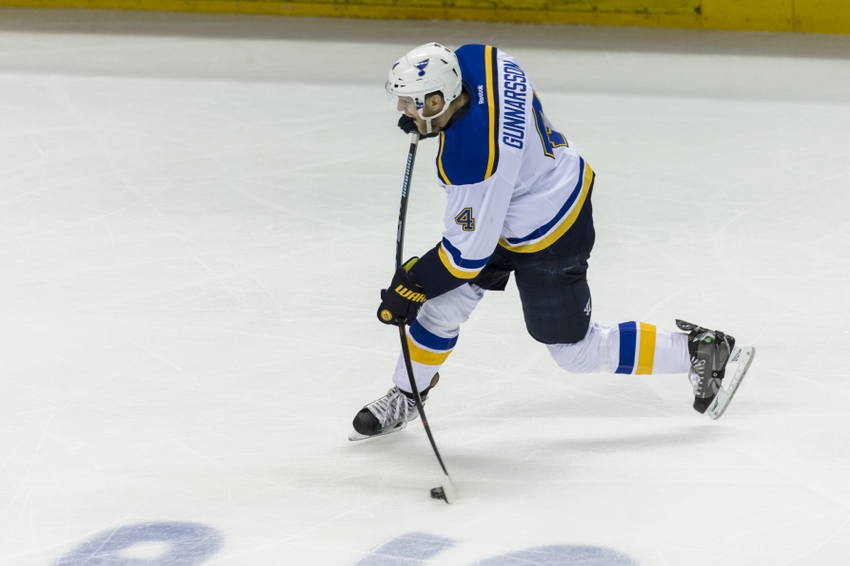 Good morning Blues fans! After last night's win, the St. Louis Blues may be testing their depth a lot earlier than any of us would have liked.
As we all know, the St. Louis Blues defeated the New York Rangers 3-2 last night. It began as a solid game and devolved into a trying event of just trying to hang on.
While Carter Hutton shined with several huge saves in the third period alone, the news was not as bright for the team. The Blues were without three players by the end of the game and their status going forward remains uncertain.
The Blues have been thin at center for quite some time and if Jori Lehtera and Kyle Brodziak miss any significant time, the team will truly be tested. For now, guys like Robby Fabbri and Alexander Steen (coupled with the potential call up of Landon Ferraro) can cope.
However, this is much earlier in the season than any of us figured the team would face adversity. The Blues dealt with enough injury last season, so you would think the fates might give us a break. Clearly not.
As well as this team started out, there is nothing to tell us they can't keep it up when faced with a little setback. Only being a little setback will be key though.
With no substantial information available until Monday, we are all forced to wait again.  Hopefully the news will be good as it was with Jake Allen.
On the brighter side, the Salomon's were apparently unaware they left a rather large hand hagin'. Thankfully Kevin Shattenkirk was there for the save.
I wouldn't leave you hanging bud @rreaves75 pic.twitter.com/VhaWY6T8Zy

— Dan (@dan_collins99) October 16, 2016
If that doesn't put a smile on your face, I'm not sure what will.
Here are the Blues links for this morning.
Blues beat writer, Jeremy Rutherford got some interesting quotes from the team following their taxing win against New York.  (Post-Dispatch)
Coach Hitchcock, the captain and the man of the hour all discuss last night's win. (Blues)
Continuing the theme about Hutton, he has proven he does not take No for an answer.  (STLToday)
Apparently, the Blues were not the only team to leave Saturday's game worse for wear.  (Blueshirt Banter)
Rangers fans should be pleased with their team despite falling to the Blues.  (Blueshirt Banter)
Ville Husso had plenty of saves, but the Chicago Wolves continued a somewhat lackluster start to their season.  (Wolves)
The St. Louis Blues next opponent will be the Vancouver Canucks.  Learn a little more about them as they open their own season.  (Canuck Way)
Want your voice heard? Join the Bleedin' Blue team!
Have a great day Blues fans.  Keep those fingers crossed regarding the injured players.
This article originally appeared on