St. Louis Blues Alumni Facing Chicago Blackhawks C-Team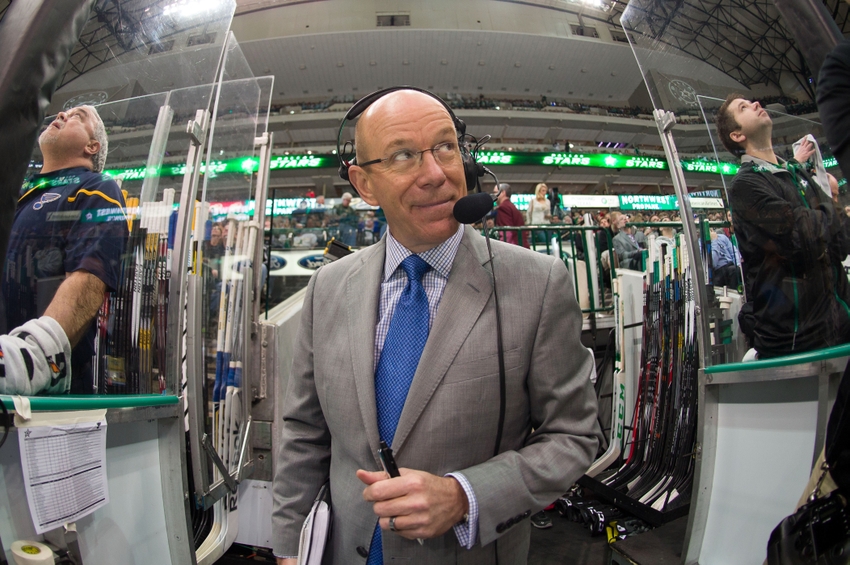 More got revealed about the Winter Classic Alumni Game as the Chicago Blackhawks released their roster. It was not what we expected my any means.
The St. Louis Blues released their Winter Classic Alumni roster on Thursday. It was jam-packed with talent (at least former talent) and big name players we all wanted to see.
While there were some omissions, the Blues still picked a high profile team. Chicago did anything but.
Blackhawks alumni roster
Adrian Aucoin, D; Murray Bannerman, G; Adam Burish, F; Kyle Calder, F; Daniel Carcillo, F; Jim Cummins, F; Eric Daze, F; Ben Eager, F; Reggie Kerr, D; Steve Konroyd, D; Dave Mackey, F; Jamal Mayers, F, Grant Mulvey, F; Troy Murray, F; Brian Noonan, F; Jack O'Callahan, D; Darren Pang, G; Steve Poapst, D; Reid Simpson, F; Brent Sopel, D; Gary Suter, D; Jimmy Waite, G
Blackhawks coaching staff
Tony Esposito
Cliff Koroll
Nothing against any of the guys on their alumni team, but Darren Pang might be the biggest name on the Blackhawks alumni team. That is more because he has become so known as a broadcaster than for his actual playing days. He's become somewhat of a Bob Ueker for hockey.
We all love Panger here in St. Louis since he became our color broadcaster. Many liked him even before that from his national work on NBC, since he was one of the few guys that didn't come off as favoring one team or the other.
That said, he wasn't exactly the best goaltender of all time and he will say so. He was obviously talented enough to make the best league in the world, but his stats are not anything a forward ever needed to fear.
Anyway, the entirety of the Blackhawks roster is pretty disappointing. There were names you thought would be chiseled in stone and they are nowhere to be found.
Even more disappointing is the apparent pecking order the Blues-Blackhawks rivalry is getting in this scenario. Apparently some of the big names missing are likely due to Toronto and Detroit playing their alumni game on the same day.
I am not sure, but Toronto/Detroit is same day in Toronto. @TPanula @OfficialGretzky @IamSteveKraus https://t.co/l8mSO9NGhl

— Darren R Pang (@Panger40) November 12, 2016
Playing in Toronto Alumni game same day https://t.co/oMHJjx2fYE

— Blues Alumni (@bluesalumni) November 11, 2016
So, we found out why Joseph is not in the crease for the Blues. The Maple Leafs were higher on his priority list.
Pang seems to think the same will be the case for Chris Chelios. I get that he won a championship with Detroit, but he's still so synonymous with the Blackhawks.
He played for Chicago when the Blues-Hawks rivalry was at its peak. It's his decision and I won't think less of him if he chooses to play for the Wings, but it seems to be a slap to the face of this rivalry that we all love to hate.
Still, you wonder where some of the other guys are.  Jeremy Roenick will almost certainly be in St. Louis to cover the actual Winter Classic anyway, so why would he not participate in this?
Denis Savard isn't a part of the team, even in a ceremonial role?  Where is Dirk Graham or Dave Manson?  I mean, can we at least get a Bobby Hull appearance on the bench?
Some of this may boil down to the league sticking Chicago in these games what seems like every other year.  It might be the Blackhawks just trying to give some of their other alumni an opportunity to have the experience.
That's all well and good, but this is an actual rivalry instead of the trumped up ones.
In the end, this is a meaningless game.  It's just for fun.
Also, the Blackhawks only have 22 players listed.  The Blues picked 27, so Chicago might add some names later on as we get closer.
If they don't, the event will still be entertaining, but it has lost some of its luster.  Many of us who lived through those days expected a lot of names from those bitter days in the early 90's and won't get it.
More from Bleedin' Blue
This article originally appeared on