Senators vs. Panthers live stream: Watch online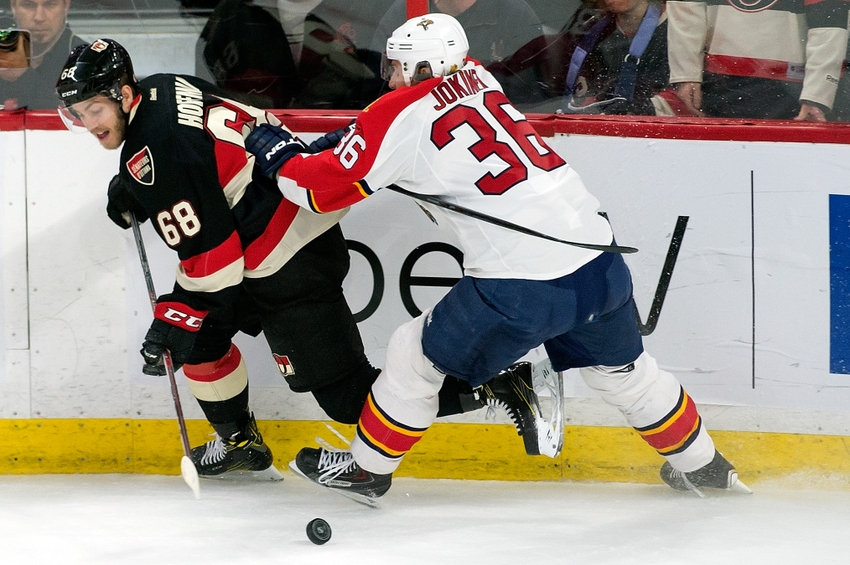 The Florida Panthers travel to Canada to take on the Ottawa Senators for a 7:00 p.m. ET faceoff. Here's how you can watch this NHL game online via live stream. 
As a part of Hockey Night In Canada, the Ottawa Senators (10-6-1) will host the Florida Panthers (8-8-1) on Saturday, Nov. 19 for a 7:00 p.m. ET faceoff. This game will be held at the Canadian Tire Centre in Ottawa, Canada. It will be broadcasted on SN1, TVAS2, and Fox Sports Florida. If you have an NHL.tv subscription, you can watch it there as well.
Ottawa has a 5-3-1 record in the month of November after losing 5-1 to the Nashville Predators on Thursday. This will be the first time the Senators will face the Panthers this season. In the 2015-16 season, Ottawa had a 2-2-1 record against Florida.
So far, they have been led by perennial Norris Trophy candidate Erik Karlsson, who has three goals and 11 assists for 14 points. Kyle Turris, coming off a season full of injuries, leads Ottawa with eight goals and has 10 points. Their goaltending has been great, as Craig Anderson has a 2.12 GAA with a .934 save percentage and Mike Condon has a 1.95 GAA with a .939. Ottawa has a 6-3-1 record at home this season.
On the other side of the ice, the Panthers have been missing Jonathan Huberdeau and Nick Bjugstad. They have a 2-5-1 record on the road this season. Aaron Ekblad has struggled mightily with just four points in his first 17 games. Jonathan Marchessault leads the team with 14 points and eight goals.
Date: Saturday, Nov. 19
Time: 7:00 p.m. ET
Location: Ottawa, Ontario, Canada
Venue: Canadian Tire Centre
TV Info: SN1, TVAS2, and Fox Sports Florida
Live Stream: NHL.tv (subscription required), Fox Sports, Sportsnet
This is an underrated rivalry between two Atlantic Division teams. Expect a win for the Senators tonight, especially with the Panthers on the road.
More from FanSided
This article originally appeared on