Senators' decision on three goalies might not be a problem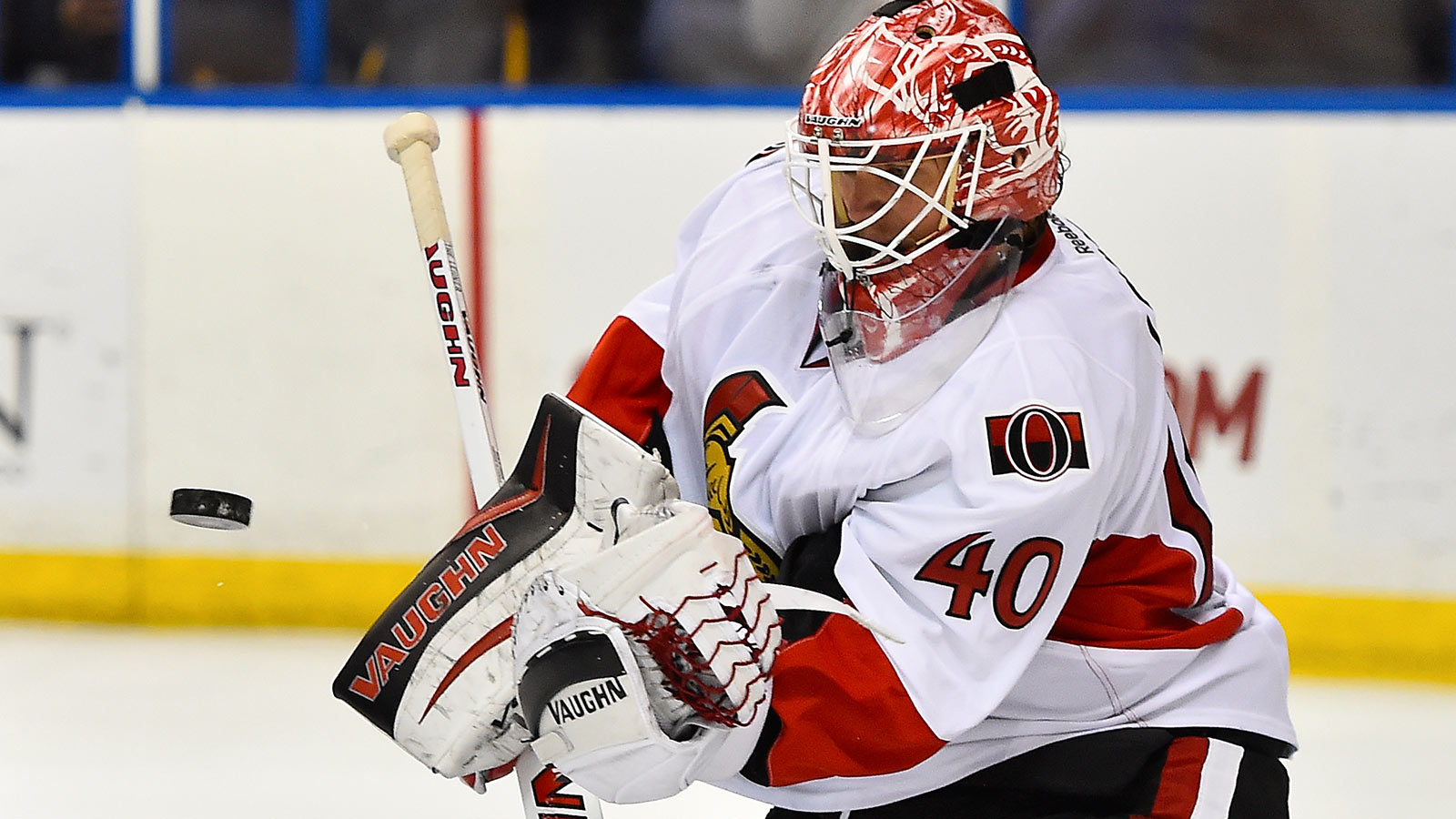 Although the rise of goaltender Andrew Hammond was great for Ottawa's playoff run, it presented a problem in the form of how many goaltenders the Senators should keep going forward.
Typically, teams have a starter and one back-up, but Craig Anderson, Robin Lehner and now Andrew Hammond have all proved they are great options in the crease for Ottawa. The assumption was that Ottawa would have to get rid of one of the three netminders.
In a column in the Ottawa Sun, writer Don Brennan said the team should simply stand pat with all three goalies. The reason? Because Ottawa can typically count on Anderson to get injured at some point.
"Under normal circumstances, the trading of a goalie would be in order for the Senators," Brennan wrote in the column. "But right now, because of the unreliability of Lehner's head injury and Anderson's what's next, [general manager Bryan] Murray has to carry all three into next season and see how things play out. It's either that or risk that the playoff hopes of his young and rising team will once again have to depend on catching magic in a bottle — or more accurately, in a net."
(h/t Ottawa Sun)
Photo by Jasen Vinlove-USA TODAY Sports