Senators coach Cameron reflects on season, humor and a life in hockey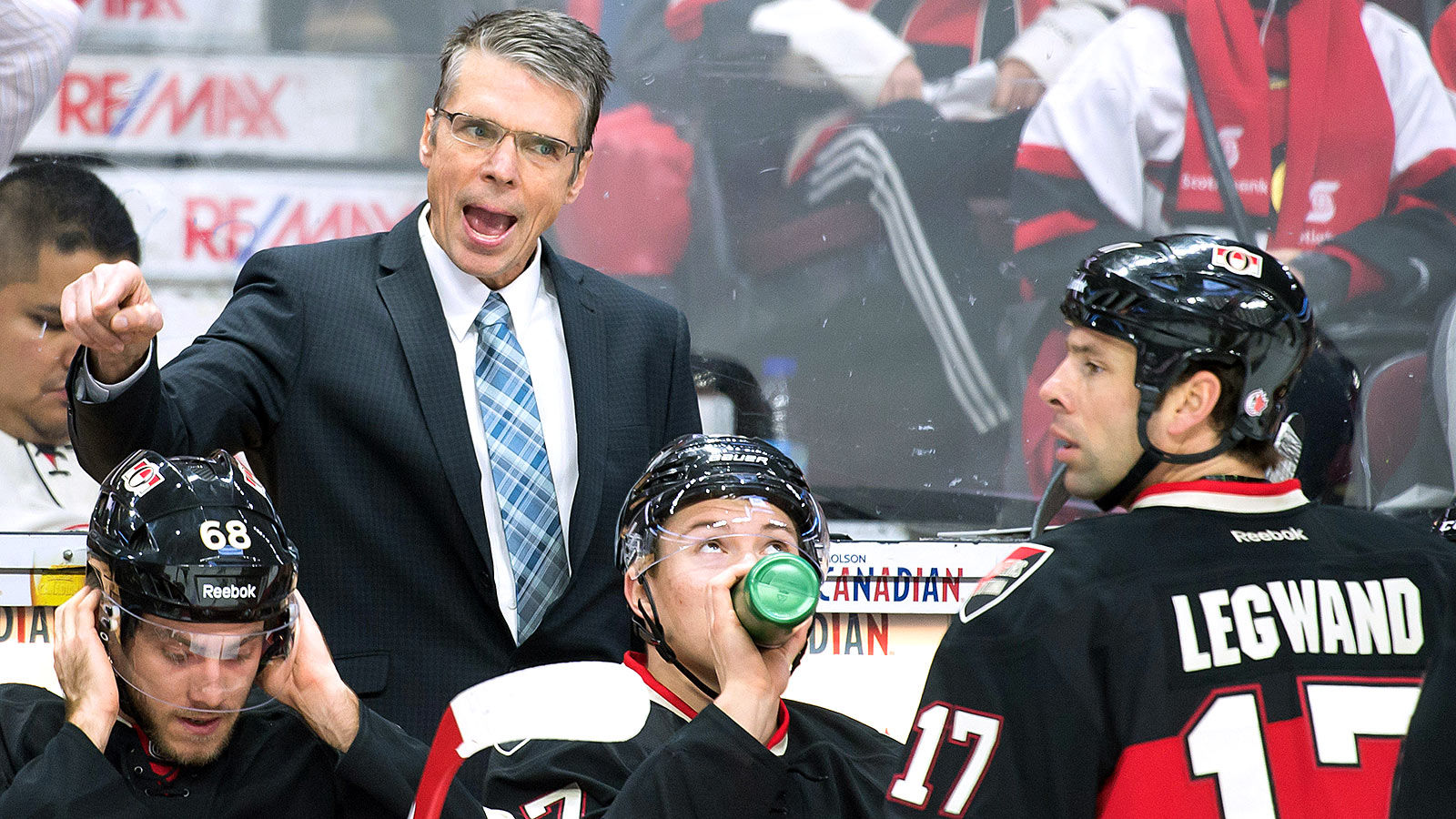 Two days after his team's season ended, Dave Cameron made an appearance on Ottawa Morning to talk about the team and its incredible end to the 2014-15 season.
Cameron told host Robyn Bresnahan that he was pleased by the effort his team put into the season, and although he said he is still shocked by the loss, Cameron said it is easier to digest because he knows his team "emptied its tank."
Cameron also addressed his newfound reputation as a laidback coach with a great sense of humor, an element of his personality which was on display even minutes after Game 6 when Cameron said he was disappointed to miss a final chance of experiencing the heated toilet seats at a hotel in Montreal.
"Humor has always been a big part of who I am," Cameron said in Tuesday's radio appearance. "It's just something I have and something I relied on. To me, it's great therapy. At the end of the day … it's just a game. It's not the real world by any means. It's just a game and I'm a big believer that regardless of what you do, you have to have a sense of humor."
Now that the book is closed on Ottawa's 2014-15 season, fans are starting to look toward the future and are eyeing possible additions to the team's staff. One of the most talked about names is former Ottawa captain Daniel Alfredsson, who is rumored as a prime candidate for a front office job with the Senators whenever he wants to work in the NHL again.
Cameron told Ottawa Morning that he thinks Alfredsson is enjoying time with his family too much at the moment to return to a job in professional hockey, but Cameron confirmed that the Senators would welcome Alfredsson back whenever Alfredsson wishes.
"I think when you're in this business, whether it's as a player or as a player/coach, whatever it is, you're addicted to this business," Cameron said in the radio appearance. "Daniel Alfredsson, he's the face of this franchise. He is what the Ottawa Senators are about. Any time you can add somebody like that to your organization, for all he's done not just on the ice but off the ice, I think it's a really positive thing."
(h/t CBC)
Photo by Marc DesRosiers-USA TODAY Sports