Sather to be honored by Oilers with banner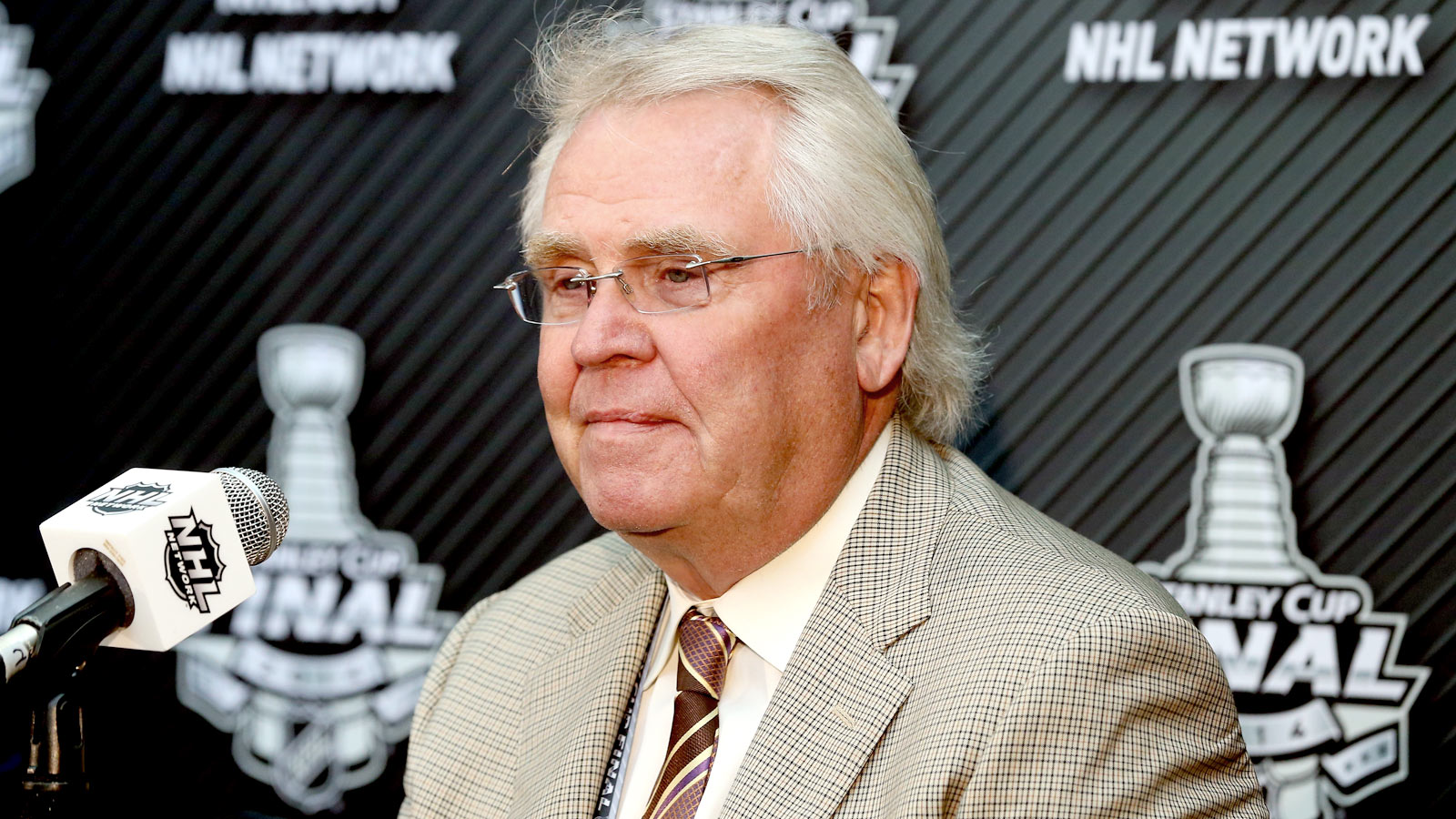 The Edmonton Oilers will honor former coach Glen Sather by raising a banner to the rafters at Rexall Place prior to the team's game against the New York Rangers on Dec. 11.
Sather, who currently serves as the Rangers' president, won four Stanley Cup titles as coach of the Oilers from 1984-88 before claiming a fifth championship while residing as the team's president and general manager in 1990.
ICYMI, @TomGazzola sat down with Slats last October during the #Oilers84 Reunion and discussed #Oilers memories. https://t.co/2hoKT0gjHj

— Edmonton Oilers (@EdmontonOilers) July 20, 2015
"The Oilers organization has been blessed with tremendous leaders, many of them in the Hockey Hall of Fame," Kevin Lowe, vice chairman of the Oilers Entertainment Group, told the team's website. "Those great teams and players were a part of one of the great dynasties in hockey. But, I can tell you with certainty, none of that success would have happened without Glen Sather."
Inducted into the Hockey Hall of Fame in 1997, Sather will be the ninth Oiler to have his banner raised to the rafters. He joins Glenn Anderson, Paul Coffey, Grant Fuhr, Wayne Gretzky, Al Hamilton, Jari Kurri, Mark Messier and radio broadcaster Rod Phillips for the honor.
(h/t Edmonton Oilers)
Photo Credit: Bruce Bennett/Getty Images