San Jose Sharks Win Battle Over Arizona Coyotes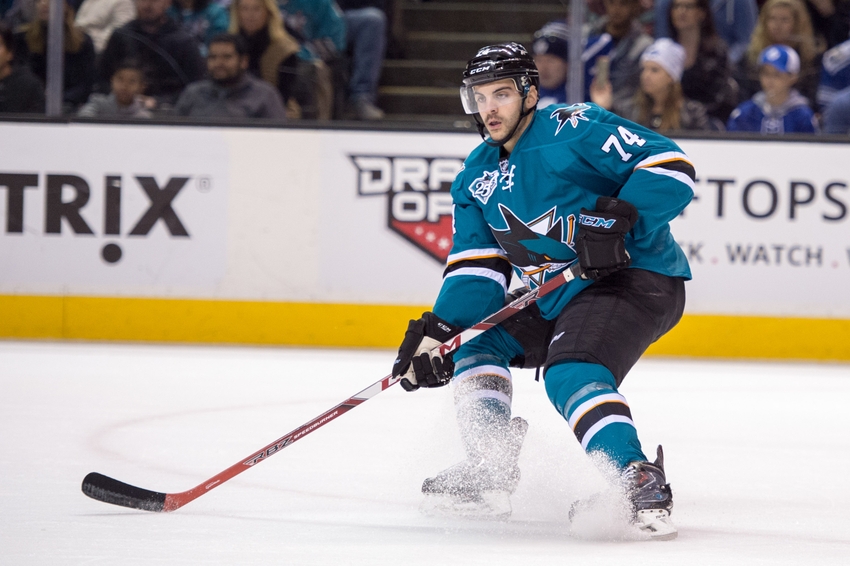 The San Jose Sharks overcame the Arizona Coyotes in a Pacific Division battle in but the second preseason game…
The San Jose Sharks beat the Arizona Coyotes in overtime 3-2 Friday, Sept. 30. Unfortunately, the result is meaningless.
The goal of the preseason is not to win. It is not even a time to get ready for the regular season.
Preseason exists to offer new blood a chance to find a role. It also offers time to put players in positions they are unaccustomed to. Both generate growth in the team crucial for enduring a season's adversity.
The important thing is that the Sharks accomplished those goals, too. Having multiple players unavailable only helped matters.
The only case of a player being unavailable that hurt San Jose was Timo Meier. He entered training camp predicted to be this season's breakout rookie. Instead, general manager Doug Wilson announced the ninth pick of the 2015 NHL draft has mononucleosis and will miss a month.
That will set him back for the experience, skill development and chemistry he would get playing. At least a dozen games of the 2016-17 NHL season will already have been played by the time he is healthy enough to return. Moreover, he likely misses more while eased in with AHL competition.
However, Meier's absence also opens the door for other players. The Sharks often use 18 forwards and nine defensemen throughout a season and need to see how much depth they have. That goal is made easier by the World Cup of Hockey.
Brent Burns, Marc-Edouard Vlasic, Joe Thornton and Logan Couture were busy helping Team Canada to a 16th consecutive international win. Mikkel Boedker was on the losing end of those finals, and none of the five were going to play a preseason game the very next day.
In fact, the only sure everyday players dressed were Justin Braun, Paul Martin, Joel Ward and Patrick Marleau, the latter of whom actually missed the third period with a "bug" according to the team. There were that many San Jose prospects with no chance to play during the 2016-17 NHL season dressed Friday, and Arizona played similarly few impact players.
Still, the Sharks have roster battles beyond which reserves might get called up. The final two or three dressed forwards, one or two defensemen and the backup goalie are all up for grabs. It is imperative they figure out who plays what role.
For instance, San Jose found out how much having a poor backup goalie hurt during the 2015-16 NHL season. Yet this year they are taking a chance on Aaron Dell after just one full season as an AHL starter. The preseason provides a look at him and fellow-candidate Troy Grosenick.
Dell was outplayed on the other end by Louie Domingue Friday, but could not be blamed for either goal allowed. He also held up well despite stretches of inactivity and did not commit a giveaway.
No one graduates because of a single preseason game, but at least he passed the first test. It was the same for many other players on that roster bubble.
Dylan DeMelo, Tommy Wingels, Nikolay Goldobin and Ryan Carpenter are fighting for NHL playing time. The last three have improved odds with Meier out. All four scored.
Tomas Hertl is auditioning for a center role. He had a goal on three shots and seven attempts with two blocks, a giveaway, takeaway and hit while winning nine of 16 draws. Marcus Sorenson and Patrick McNally stayed in the reserve conversation with strong games despite not scoring.
Those individual performances were the main course of Friday's proverbial preseason provisions. The Sharks are less concerned about getting the victory than how they got it.
The event summary shows San Jose's work ethic. There were three more takeaways (9-6) and just four more giveaways (13-9) despite a big faceoff edge (37-21). That possession edge led to 24 more shot attempts and 12 more on goal.
Nevertheless, the Coyotes had only four more hits (19-15) and blocked five fewer shots (23-28). That shows how complete a game the Sharks played.
It was just as crucial for San Jose to stay disciplined—keeping up the attack and avoiding penalties. That quality is rare in September and puts this team at an advantage to start the 2016-17 NHL season. It also makes it easier to focus on the individual roster battles that define preseason.
More from Blades of Teal
This article originally appeared on