San Jose Sharks Will Drive Team Canada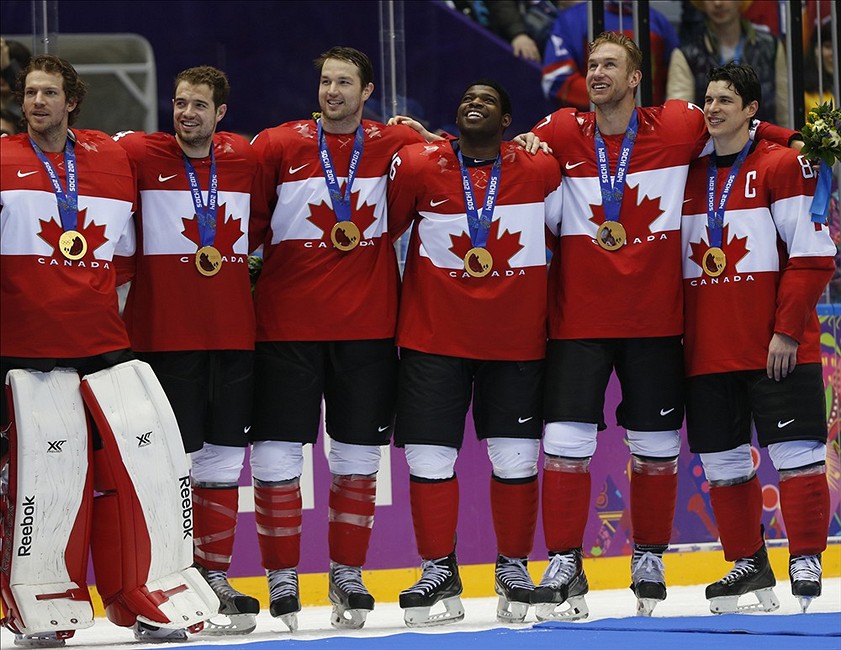 Four San Jose Sharks are on Team Canada for the World Cup of Hockey, and their success will determine which medal the nation earns…
The San Jose Sharks announced that Tomas Hertl has withdrawn from the World Cup of Hockey Sunday, Sept. 4. They still have seven players in the international tournament, and four of them play for Team Canada.
They are not playing small roles, either. Anyone on Team Canada is an elite player, but two Sharks were ranked among the top-50 players by NHL Network. The others both proved how crucial they were in the 2016 Stanley Cup playoffs.
The better of their two forwards, Joe Thornton was the second-ranked Canadian Shark at No. 33. He finished fifth in the 2016 Hart Trophy voting per Pro Hockey Talk and is also a two-way dynamo likely to play on the power play.
Thornton is unlikely to play on the penalty kill. However, he may get time there among other key situations. For instance, he excels in the faceoff circle. That is especially useful near either net.
Logan Couture did not belong on the list. Still he was San Jose's best player during its first-ever Stanley Cup finals run. He is also one of the the best defensive forwards in the NHL.
On the back end, Brent Burns finished third in the Norris Trophy voting for the best defenseman of the 2015-16 NHL season. He ranked 12th overall in the poll and could be among the minutes leaders for Team Canada by the end of the World Cup of Hockey.
With Canada's blue-line depth, Burns will probably not kill penalties. He will be on the power play and among the first on the ice in the offensive end.
Marc-Edouard Vlasic was the list's most glaring omission. He is perhaps the best two-way defenseman in the world.
Vlasic was instrumental in Team Canada's gold medal in the 2014 Sochi Olympics. He is sure to play an even larger role given his peaking play.
With all the nation's good offensive blue-line options, Vlasic probably will not be on the power play. However, he is likely to be his team's primary shut-down defender.
Finally, their chemistry with each other should get them more ice time. At the end of a game, Team Canada would be wise to take advantage of having three of the five Sharks on the most effective power play line in hockey. That could give Couture even more of a role.
The way their roles project suggests that if the Canadian Sharks do not play well, Team Canada does not win gold. That may represent the strongest link between a World Cup of Hockey and NHL team.
More from Blades of Teal
This article originally appeared on