San Jose Sharks Prospects Continue Strong Start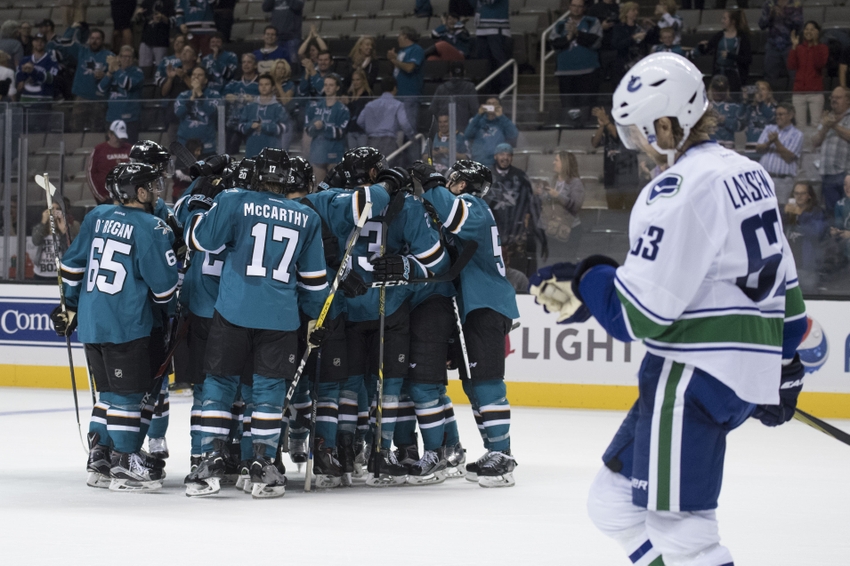 The 2016-17 NHL season has not begun, but things are underway for San Jose Sharks prospects. We examine how they fared this week…
The 2016-17 NHL season is set to begin Wednesday. However, things began long ago for the San Jose Sharks prospects.
Prospects were off to a strong start at different. Let's check in on how they are doing.
QMJHL
The Blainville-Boisbriand Armada started the season winless, but found their groove with a perfect 4-0 week. Defenseman Jeremy Roy led with a goal, two assists and another shootout goal. He is having the season the Armada expected. Look for him to continue to improve.
The Armada are unranked but have a top-tier goalie in Samuel Montembeault and are outplaying opponents on a regular basis. Expect Roy to have a great year of development before moving to San Jose.
Cavan Fitzgerald is another prospect off to a strong start. Five points in three games gets one's attention even from an over-age player. His start is enough to remind fans of the season Kevin Labanc had before turning professional.
The Shawinigan Cataractes also appreciate Fitzgerald's point-per-game pace. They are ranked fourth in the CHL with a 4-1 record. This team is strong enough even if Anthony Beauvillier joins the New York Islanders full-time. The Cataractes will be hard to stop when April and May come along.
The other over-age prospect in Quebec also had a strong week. Manuel Wiederer returned to Germany and potted five points in his first three games.
Seeing him contribute without Conor Garland is refreshing. That should prepare him well for next year. Time will tell if he will go to San Jose or Germany.
OHL
The North Bay Battalion had a good week going 3-1. However, defenseman Mark Shoemaker didn't add a single point in that stretch. It is hard to say how long the Sharks are going to remain patient. Shoemaker needs to develop an offensive touch soon or signing him to a contract is hard to justify.
However, the NHL season hasn't even started yet. Any concerns right now are premature.
WHL
One of the more interesting prospects in the organization had an even more intriguing week. Rudolfs Balcers notched two more points to continue to hover around the point-per-game mark.
It is impossible to get a good idea of Balcers' season this early. He hasn't blown fans away, but he also hasn't convinced the Sharks to leave him unsigned.
Another mild concern arose in the muddy situation with the Portland Winterhawks. However, Joachim Blichfeld is doing what he can to allay concerns.
The prospect had a solid week with three points in the two games he played in. He seems headed towards a good year of development. After facing the prospect of being a healthy scratch for the season, Sharks fans should feel refreshed that not only is Blichfeld playing but he is contributing well.
This week also featured the first head-to-head match between Sharks prospects. While Noah Gregor and the Moose Jaw Warriors dropped a 5-2 decision to the Winterhawks, Gregor put up a decent week with four assists in four games.
His offensive start won't blow people away but the potential is still high. Like with everyone else, patience is necessary.
Europe
The most interesting news on San Jose Sharks prospects occurred in Switzerland. Noah Rod signed a five-year extension to remain with Geneve-Servette HC through the 2022 season.
However, the contract has an out-clause. Thus, Rod is eligible to play for the Sharks beforehand. This means that we will never see him play for the San Jose Barracuda. With his interest in staying in Switzerland, if things fall south enough to play in the AHL Rod would likely go back to the NLA.
More from Blades of Teal
This article originally appeared on