Ryan Miller makes diving stop for save of the year (Video)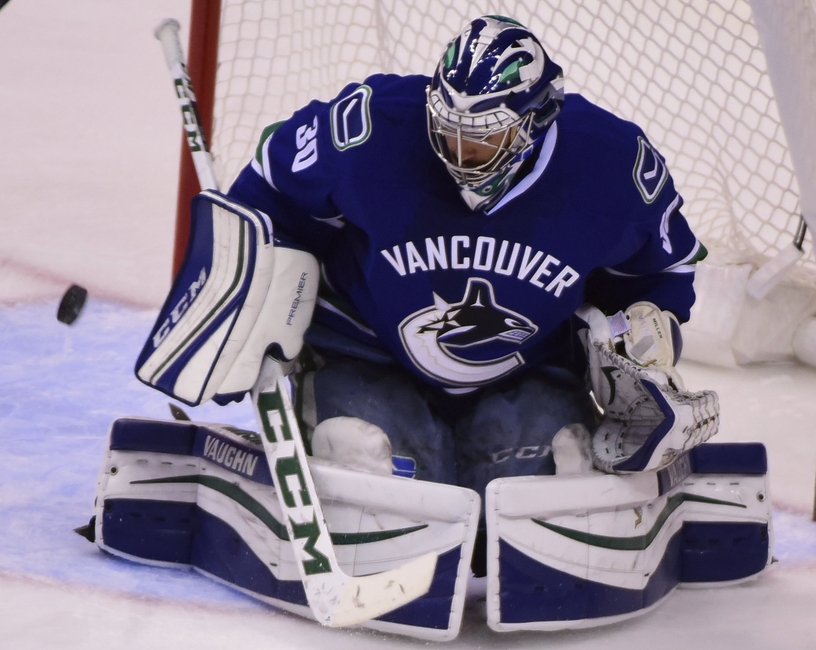 Ryan Miller of the Vancouver Canucks has an early save of the year candidate after diving to stop a shot on the way to the bench. 
There have been some incredible saves so far in the 2016-17 NHL season. Perhaps none of them have been more impressive than the one Ryan Miller made on Thursday November 10 against the Detroit Red Wings.
While he was on his way to the bench for an extra attacker, Red Wings forward Henrik Zetterberg tried to score an easy goal. Miller refused to let it go in, diving desperately to make sure it didn't go to the back of the net.
The Canucks still lost to the Red Wings 3-1, but that doesn't make this save any less impressive. White it appears the puck may have been going wide, Miller decided to take no chances. Considering how weird pucks can bounce off of boards, it was probably the right decision by the Canucks goaltender. You can never be too sure of whether or not a puck is going in.
Zetterberg has to be shaking his head over this. He could have had his third goal of the year. Zetterberg has 10 points through his first 15 games entering November 11, but a goal sure would have been nice. Miller, however, had other ideas and robbed him of what should have been an easy goal. Too bad it meant nothing for Vancouver.
With the 3-1 loss to Detroit, Vancouver fell to 5-9-1 on the season. They have won just one game of their last 10. Miller has been a rare bright spot for the Canucks, often keeping them in games as long as he can. However, because he rarely, if ever, gets support from his offense, Vancouver has one of the worst records in the NHL.
This article originally appeared on