Russia vs. Canada live stream: Watch World Cup of Hockey online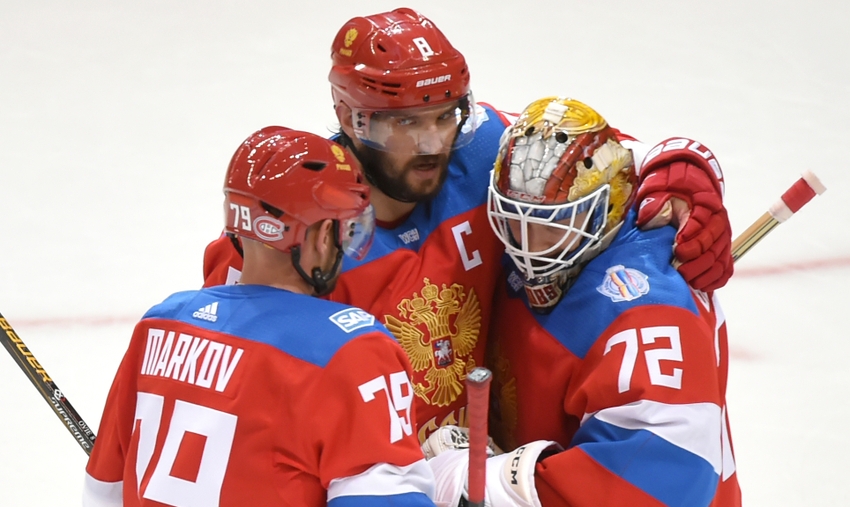 Canada will renew hostilities with Russia in the first semifinal game of the World Cup of Hockey. Here's all the info you need to watch online.
The World Cup of Hockey hasn't been short on entertainment, but one team that hasn't fit that description is Team Canada. The World Cup hosts have been so thorough and efficient through the group stage, going a perfect 3-0 and taking out all of their opponents with ease.
The way they have won so far has been so methodical, and calculated, that they've hardly given their opponents an inch. It's been pure dominance on Canada's part, but it's not that exciting to watch.
The best games in hockey are ones that are competitive, and Canada has yet to experience a true test. They may get that in Russia, who were expected to advance to the semifinal, but didn't make things easy on themselves. They lost their opening game to a Sweden team without Henrik Lundqvist, and only advanced by virtue of beating Team North America, who they almost blew a 4-1 lead against.
Team North America was everyone's favorite team in the World Cup. While it's a shame that they won't get to face Canada, Russia should be a formidable adversary.
Having just beat Finland 3-0, they appear to be rounding into form at the right time. Not to mention there's no shortage of storylines, the biggest one being Sidney Crosby vs. Alex Ovechkin, who will meet again after Crosby's Pittsburgh Penguins knocked out Ovechkin's Washington Capitals in the playoffs.
This game will be televised on ESPN2. The best way to watch it online is through the watchESPN streaming service, which can be accessed on computers and through ESPN's mobile app. In order to access it, you must log in with your television service provider.
Date: Saturday, September 24
Start Time: 7 PM ET
Location: Toronto, Canada
Venue: Air Canada Centre
TV Info: ESPN2
Live Stream: WatchESPN
From the 1972 Summit Series and the 1987 Canada Cup, Canada and Russia have provided some of the best memories in international hockey history. Let's see if this game produces yet another one.
More from FanSided
This article originally appeared on