Rob Gronkowski, Jose Bautista among owners of Vegas Golden Knights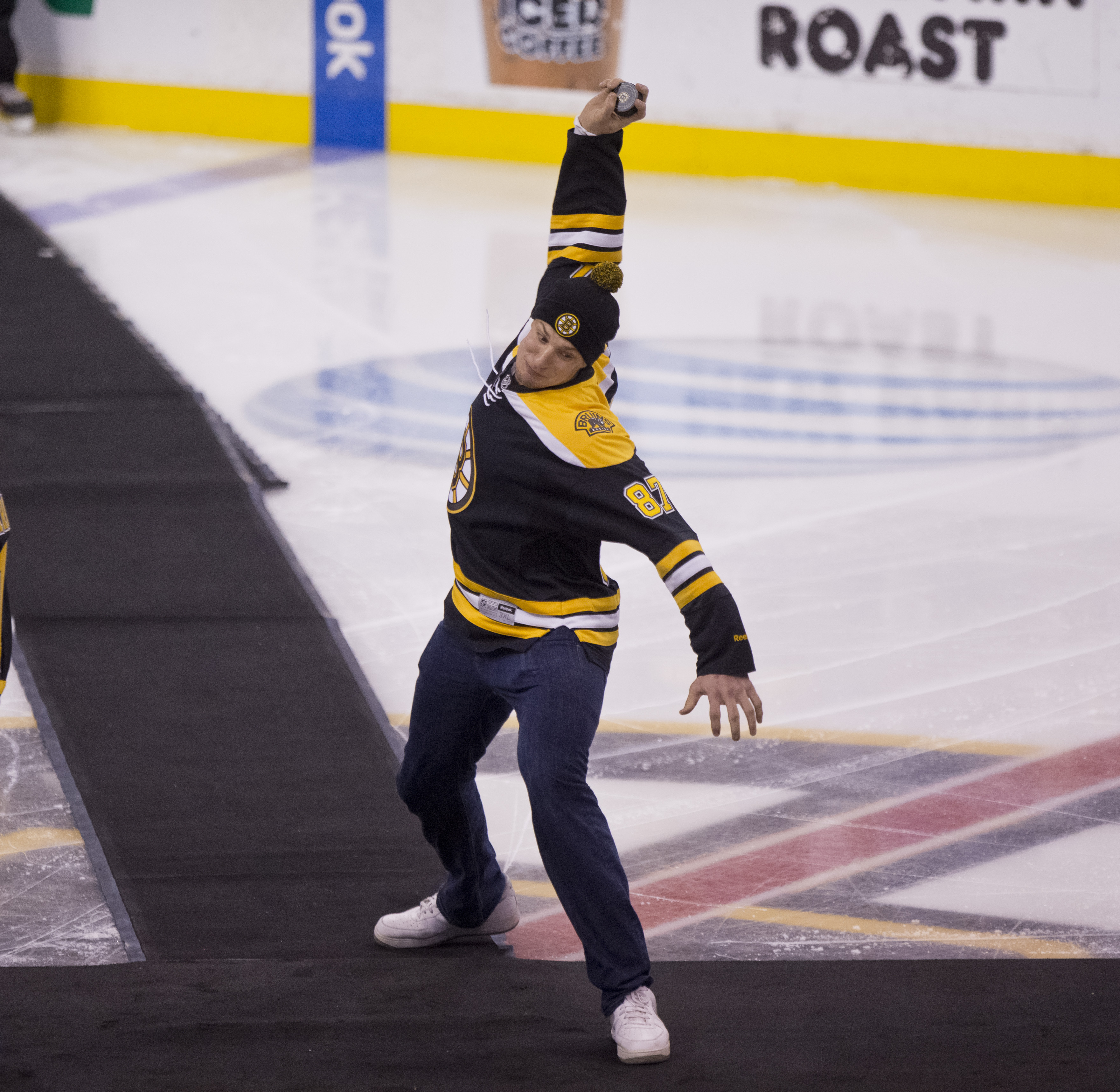 Rob Gronkowski is one of the Vegas Golden Knights' minority owners. 
The NHL is in Vegas. Thanks to a very strong effort from Black Knight Sports and Entertainment, the Vegas Golden Knights will be hockey's next expansion team. Bill Foley leads the group, but there are some interesting minority owners, including Rob Gronkowski and Jose Bautista.
Minority owners of new NHL franchise, Vegas Golden Knights include Rob Gronkowski, Jose Bautista and model Carol Alt.

— Darren Rovell (@darrenrovell) November 23, 2016
Hockey isn't the first sport outside of football Gronk has expressed interest in. He, along with teammate Tom Brady, are minority owners of UFC. So technically, Gronkowski has a say in what the Golden Knights do. No word on how involved he will be, but the New England Patriots tight end isn't new to hockey. Gronkowski is a huge Bruins fan and once spiked the puck before a game.
The Golden Knights have a name and a logo, both were unveiled late on Tuesday night. They are set to become the NHL's 31st team and will begin the 2017-18 season. Vegas will be in the Western Conference, making the league slightly more balanced. Currently, the NHL has 16 Eastern Conference teams and 14 Western Conference teams. So including the Golden Knights, the league will have 15 Western Conference teams. They're looking to potentially add one more team at some point to even things up.
Gronkowski likely won't be involved in the expansion draft, which happens next summer. Because Vegas is an expansion team, they don't have any players under contract. To help them create a team, the other 30 NHL teams will provide a list of players who they can choose. The Golden Knights will choose one player per team.
Bautista is a free agent after spending the past few years with the Toronto Blue Jays. He'll be cashing with a new contract which could get into the nine figure range.
This article originally appeared on