Report: Devils expressing interest in Bylsma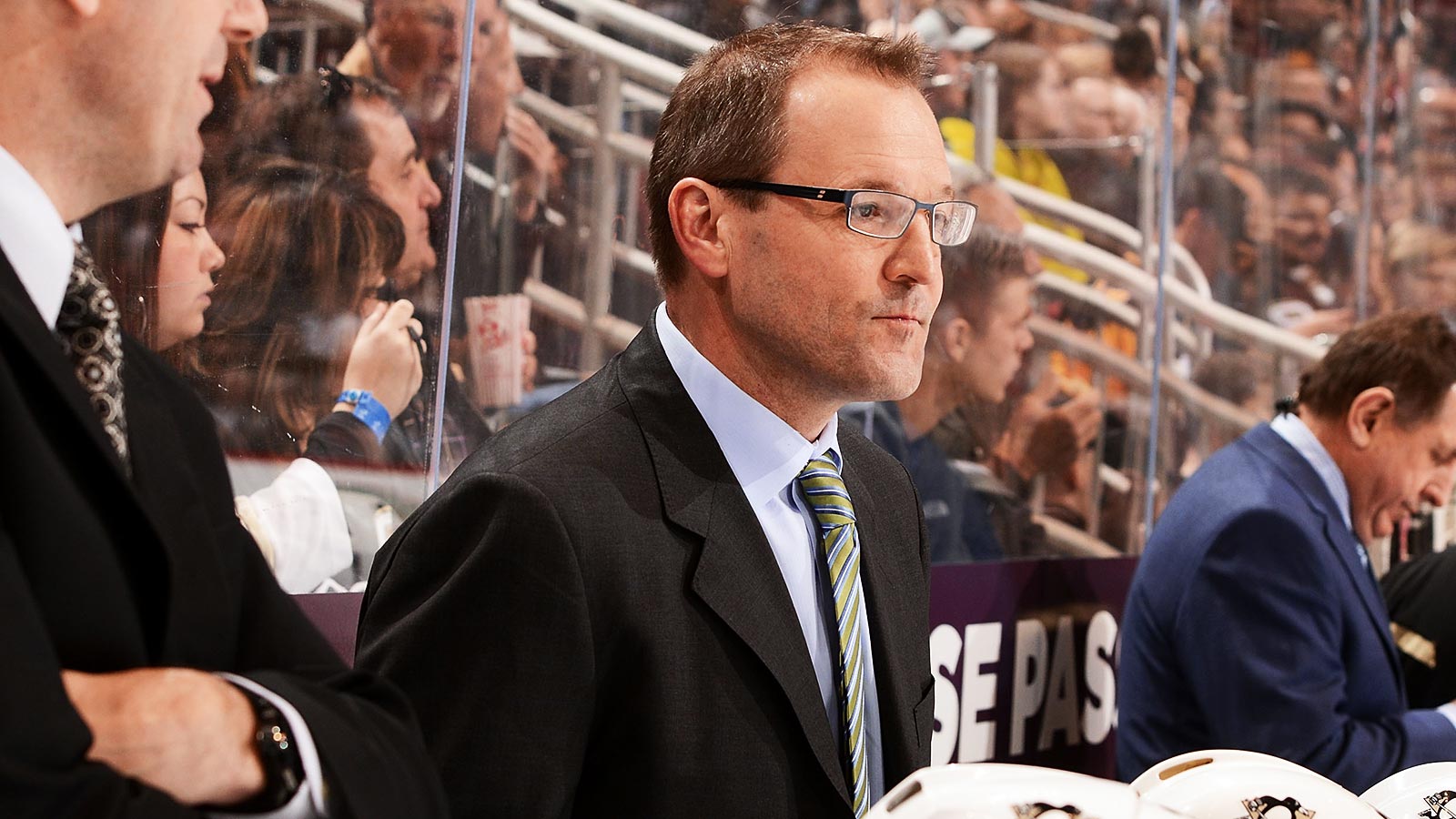 The Devils are the latest team to express interest in former Penguins coach Dan Bylsma, according to a report in the Pittsburgh Post-Gazette.
Monday's report by Dave Molinari said that while Bylsma is known to have interviewed (or will interview this week) for the openings in both Buffalo and San Jose, he is also believed to have been given permission to interview in New Jersey, where he could work under former Penguins general manager Ray Shero. Shero was hired by Lou Lamoriello last month to take over Lamoriello's long-held GM position with the Devils.
Shero was asked about Bylsma last week by NJ Advance Media and said: "Obviously he's under contract to Pittsburgh. We've worked together, certainly. For both Dan and myself, it's been a year we haven't been together on a team. Our relationship is very good in terms of my respect for him, and vice versa. All I can say is I'm looking for certain things in terms of a coach for this team."
Since Bylsma is still under contract, any team wishing to talk to him must request permission from the Penguins and potentially surrender a draft pick as compensation. And while the Devils have the Shero connection as a possible selling point for Bylsma, there is competition, as noted above: The Sharks and the Sabres, who have the No. 2 pick in the draft and are widely expected to use it to take Boston University standout Jack Eichel, both offer seemingly preferable rosters in terms of talent. Molinari even acknowledges that Buffalo is likely the favorite to land Bylsma at this point.
There's also the question of how much compensation will be required; according to the Post-Gazette, the Penguins would like to obtain a first-round pick this year. That'd be a lot to give up for any team, particularly a team in need of as much of an infuse of young talent as the Devils. But if they really do want Bylsma and his 252-117-32 record, the Devils might have to get into a bidding war (in terms of both money to Bylsma and picks to the Penguins) for him.
If they're not willing to do so, it seems New Jersey likely would have to move on to Plan B. It's unclear specifically who that would be at this time, but one name reported as being of interest last week was that of Guy Boucher, the former coach of the Lightning who spent last year coaching in Switzerland and was among the finalists for the coaching job in Toronto that went to Mike Babcock.
Photo credit: Norm Hall-NHLI via Getty Images