Pittsburgh Penguins, Washington Capitals exchange 'banners' on Twitter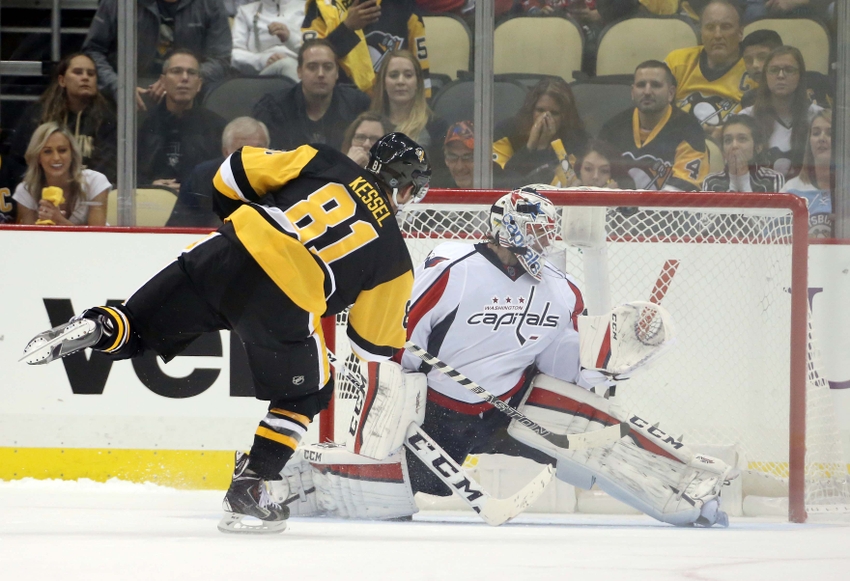 The Pittsburgh Penguins and Washington Capitals elevated their rivalry to a new level on social media. The Capitals hit the Penguins right where it hurt.
The rivalry between the Pittsburgh Penguins and Washington Capitals pre-dates social media, but they sure are glad they can use Twitter to exchange blows. The two are set to clash for the second time this season, after Alex Ovechkin fell to 0-2 all-time in playoff series against Sidney Crosby. It's their first meeting in Washington, which means the Pens finally got a look at their new "Metropolitan Division" banner, and decided to poke some fun at it:
New banners this year for the Penguins and Capitals. 😏 pic.twitter.com/wf4juD9Hga

— Pittsburgh Penguins (@penguins) November 16, 2016
In truth, the Pens missed a great chance to photoshop a Crying Jordan on that banner. Everyone thinks that having banners for winning a division is stupid, but last year's Caps team was their greatest of all time. And despite that, they couldn't even advance past the second round. They're like the LA Clippers of the NHL.
But the Capitals weren't just going to let the Penguins win. Instead, they came back with what might be their greatest tweet ever:
.@penguins Must have missed the one right next to it. pic.twitter.com/YfrtDHimNt

— Washington Capitals (@Capitals) November 16, 2016

Every team tries to be the LA Kings and Columbus Blue Jackets on Twitter, but few succeed. If this exchange is indicative of anything, though, it's that both of these social media teams, but the Capitals' one in particular, deserve a raise.
In a social media age, people love it when two team accounts clap back at each other like this. Sometimes it can feel manufactured, but we know that the hate between these two is very real. That said, the fact that both of them can have a sense of humor about it just makes it even better. It's not like anyone needed a reason to tune in to Caps-Penguins tonight, but now it should be appointment television.
This article originally appeared on