The Stanley Cup went down a waterslide during day with Penguins goalie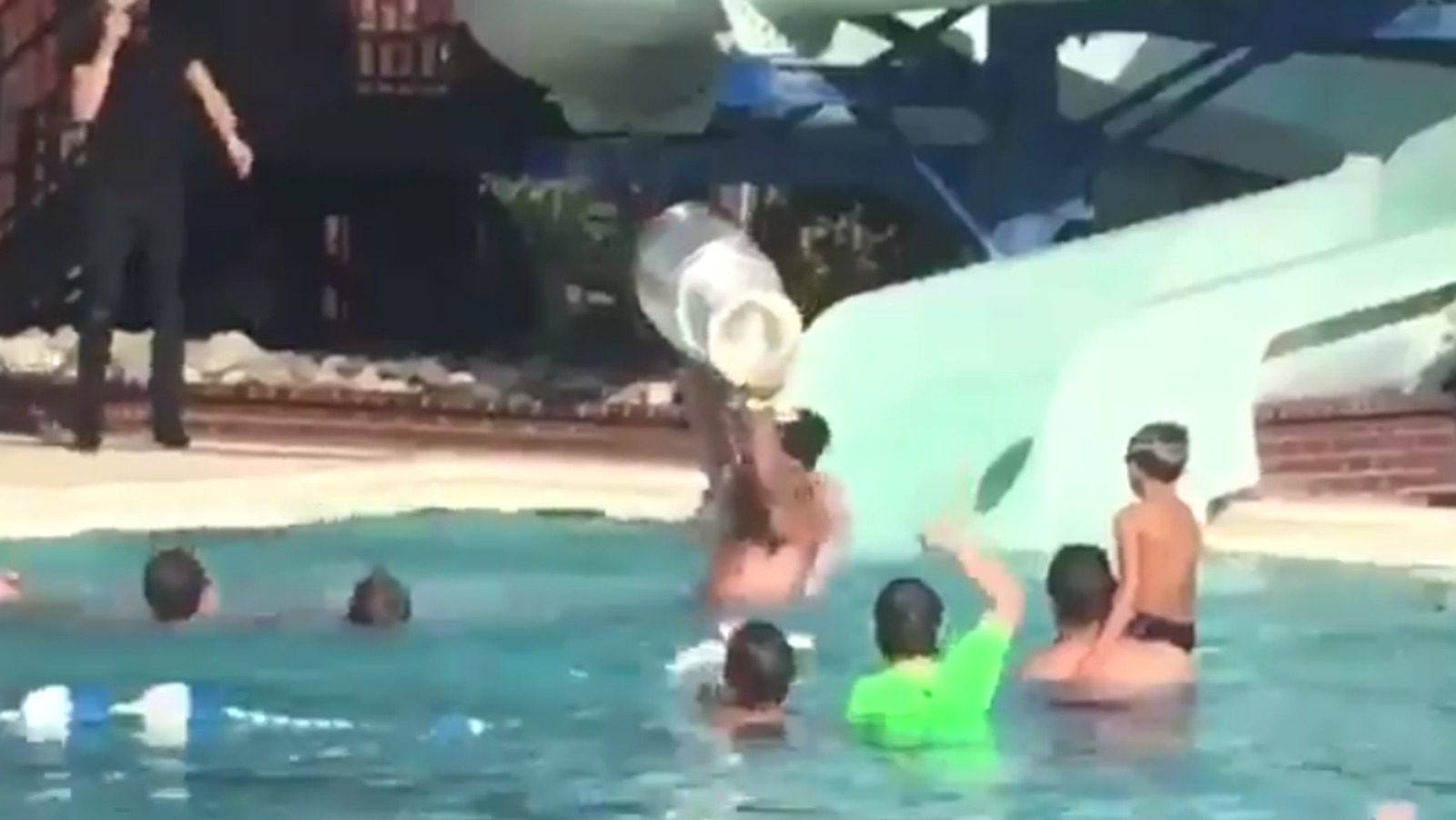 The Stanley Cup spent a day in Cary, North Carolina, with backup Penguins goalie Jeff Zatkoff, and Zatkoff and his friends kept cool on a hot day by (very carefully) taking the Cup down a waterslide.
Video courtesy of my boss's wife. Lord Stanley in the pool in Cary, NC. pic.twitter.com/MYh6E94WGd

— JENNqvist (@PensHockeyQueen) July 14, 2016
Zatkoff didn't see much action during the year, but when starter Marc-Andre Fleury and backup Matt Murray were sidelined due to injury, Zatkoff stepped in and played two games against the New York Rangers in the Eastern Conference quarterfinals.
Jeff Zatkoff stops for a bite during his #stanleycup tour back in his home town. @NHL @HockeyHallFame @penguins pic.twitter.com/0v9aAnZI3Z

— Philip Pritchard (@keeperofthecup) July 13, 2016
(Thanks to Deadspin for sharing this video.)