Pittsburgh Penguins goalie Matt Murray out 3-6 weeks with broken hand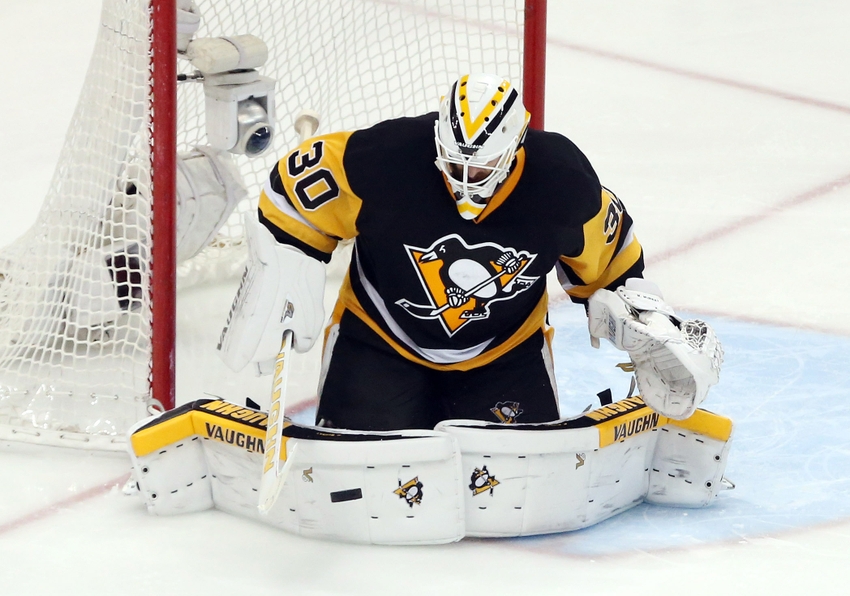 Pittsburgh Penguins goalie Matt Murray will miss the next three to six weeks with a broken hand. 
Part of the downside to the World Cup of Hockey is it opens the possibility of injuries. While injuries can happen anywhere, suffering an injury in a glorified exhibition game ranks among the most frustrating things in the world. The Pittsburgh Penguins will be without goaltender Matt Murray for three to six weeks after suffering a broken hand during the World Cup.
Murray suffered the injury on Sept. 19 against Team Russia. He initially believed he jammed his thumb, but it's obviously worse than expected. While the injury is frustrating, there's likely nothing that could have been done to prevent it. He easily could have done the same thing while practicing with the Penguins.
More NHL coverage from FanSided
Team North America gives hope for Team USA
25 richest NHL players of all-time
27 greatest American hockey players of all-time
Without Murray, this gives Marc-Andre Fleury a chance to regain his role as starting goaltender. Murray's emergence forced him to be the backup during the Stanley Cup playoffs. Fleury initially lost the job thanks to repercussions from a series of concussions. Murray flourished while replacing Fleury and the Penguins stuck with Murray once Fleury came back.
Expect the Penguins to add another goaltender with Murray out. They don't have anyone in their prospect system who could be a capable goaltender. Murray will be back by the end of October, possibly early November. He might return as early as the middle of October.
While Fleury can likely hold on to the starting job until he returns, it never hurts to have a quality second option. They could have trouble finding another goaltender, though, thanks to their salary cap issues.
Last season, Murray led the Penguins to their fourth Stanley Cup title. He had a .930 save percentage during the regular season and a .923 save percentage during the postseason.
More from FanSided
This article originally appeared on