Philadelphia Flyers' Second Line The One to Watch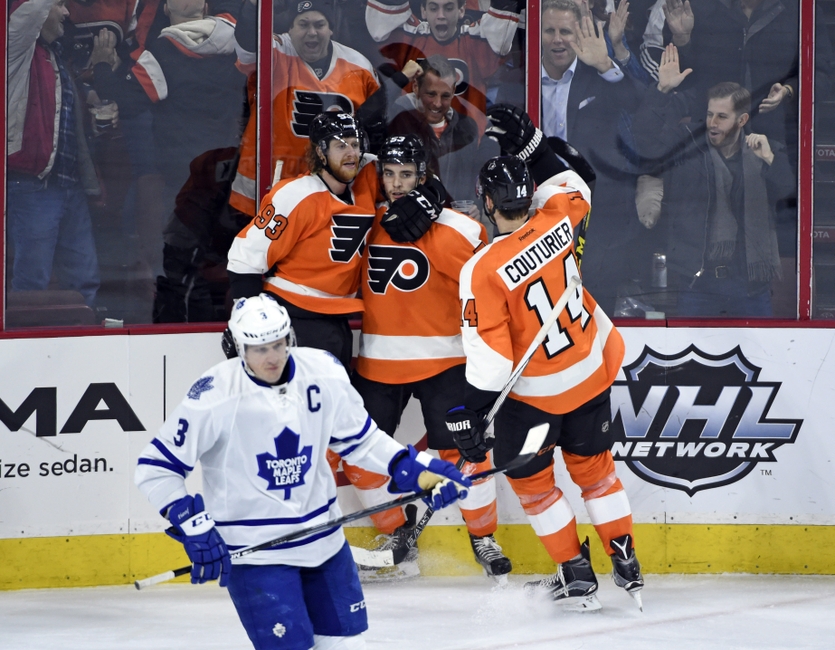 The Philadelphia Flyers' second line featuring Travis Konecny, Sean Couturier and Jakub Voracek promises to be the most fascinating line
If Barbara Walters was a Philadelphia Flyers fan doing one her "Most Fascinating" shows, she would almost certainly pick the second line as the Flyers' most fascinating line. Featuring exciting rookie Travis Konecny, gradually ascending Sean Couturier, and bona fide star Jakub Voracek, this line will be worth watching every shift.
More from Broad Street Buzz
Other lines have their interesting angles. The Claude Giroux will always be, well, the Claude Giroux line. Looking in the other direction, the Flyers are restructuring their 3rd line–a badly needed project. Nonetheless, I want to see the second line more than any.
Why?
For starters, Travis Konecny. I suspect Ron Hextall had him penciled in for another year of junior hockey, but his preseason performances were so good he had no choice but to keep him around. We've already said so much about him (here, here, or here), so I won't repeat it all.
Second, Sean Couturier is coming off a better season than anyone noticed. Couturier matched his career best in points last season, despite missing 19 games. And if you prefer "advanced" stats Sean Couturier led the team in primary points per 60 minutes at 5v5 play, while running away with "expected" goal differentials. Perhaps this will be the year Sean Couturier is finally recognized as more than a defensive center.
Lastly, I am convinced Jakub Voracek is on the cusp of a big year. He wasn't as bad last season as his point totals suggest, and he's dropped pounds this offseason. He has largely been the Flyers' best shot creator the last few years already, and he looks at the top of his game this preseason.
Put all three of those elements together and you have a potentially fantastic line. There is skill, size, quickness, and two-way responsibility.
With all the suspensions, the Philadelphia Flyers lines feel a little temporary. Brayden Schenn will return from suspension in 3 games, Radko Gudas in 6. Likewise, Michael Del Zotto will return from injury in a few weeks. Those players' return to the lineup will cause a lot of shakeups. If this second line delivers to its potential, hopefully there will be no need to change it along with other changes.
Most people will assume the Flyers' top line is Brayden Schenn, Claude Giroux, and Wayne Simmonds. This makes sense, as it features the team's three leading scorers from last season. I suspect, however, the Flyers second line will actually be better on many nights.
This article originally appeared on